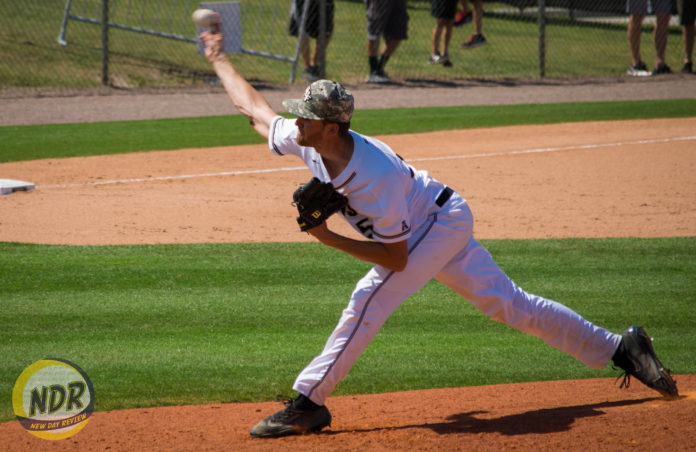 (Photo by Victor Tan / New Day Review)
Game Recap
It was always going to be an up-hill battle for the University of Central Florida after a first-round loss to Auburn University in the NCAA regional tournament in Tallahassee. After conceding to the No. 3 Tigers, the No. 2 Knights (40-22) had to do something they haven't done all season: beat No. 1-seeded Florida State University.
Unfortunately for the Cinderella Knights, who were projected to finish last in the American Athletic Conference this season, their season ended in a 6-1 loss to the Seminoles at Dick Howser Stadium Saturday afternoon.
Starter Tyler Holton (10-2) got the win from the mound for FSU, pitching a complete game with 13 strikeouts and allowing one run (none earned) on six hits and no walks. Holton threw 129 pitches. For UCF, starter Chris Williams (5-4) tallied the loss, going 4.0 innings with two strikeouts and allowing three runs (three earned) on five hits and two walks.
After two scoreless innings, FSU opened the scoring in the form of a three-run home run by Jackson Lueck. The score was first set up by Taylor Walls' one-out base hit and Dylan Busby being hit by a pitch. One batter later, Lueck and the Seminoles took the lead.
The 'Noles tacked on a run in each of the fifth and sixth innings for a 5-0 lead before UCF scored its first and only run in the seventh. Second baseman Matthew Mika singled to center field to drive in first baseman Rylan Thomas who was waiting on second. FSU's first error allowed Thomas to reach second, and another allowed him to advance to third before he scored.
UCF mustered a small rally in the bottom half of the eighth, executing clutch one-out hitting. After Eli Putnam flew out on his first pitch, shortstop Brennan Bozeman and left fielder Kyle Marsh hit consecutive singles to center and right field, respectively. However, the effort was ultimately ended after Thomas flew out to left on his first pitch and Gellinger grounded out to first on a 1-0 count.
Knights head coach Greg Lovelady concludes his first season as the Knights' head man, winning the school's first regular-season title since 2004 and leading the Knights to their first NCAA regional tournament since 2012.
Player of the Game: Tyler Holton
Holton's complete game was his second this season. The effort propelled the Seminoles to another game in the NCAA regional tournament in their home stadium and FSU's 40th win this year.
What's next?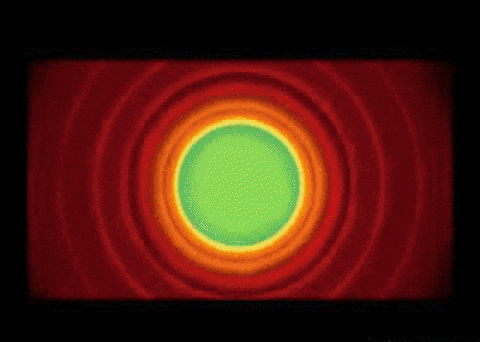 Highlights
3️⃣ up. 3️⃣ down for Willy. #ChargeOn pic.twitter.com/EYh1P7sjEU

— UCF Baseball (@UCF_Baseball) June 3, 2017
Beard = 💯
This Play = 💯

UCF's Kam Gellinger is becoming more of a legend everyday! #RoadToOmaha pic.twitter.com/E8XKhHLN3V

— NCAA Baseball (@NCAACWS) June 3, 2017
Every single out for Bahr? A strikeout.

He's got 9 through 3! 😳 pic.twitter.com/bLmJM4Bxmp

— UCF Baseball (@UCF_Baseball) June 3, 2017
Plenty of love from Love for the senior class and their complete buy-in to make this year's goals a reality.#ChargeOn pic.twitter.com/kJiXLKKQDb

— UCF Baseball (@UCF_Baseball) June 3, 2017
Scoring
| | | |
| --- | --- | --- |
| | University of Central Florida | Florida State University |
| Runs | 1 | 6 |
| Hits | 6 | 11 |
| Errors | 1 | 2 |
| Left on Base | 3 | 5 |
| | | | |
| --- | --- | --- | --- |
| Inning | Team | Play | Score |
| T3 | Florida State University | Jackson Lueck home run to right-center field, 3 RBIs; Dylan Busby scored; Taylor Walls scored | 3-0, FSU |
| T5 | Florida State University | Taylor Walls home run to right field, RBI | 4-0, FSU |
| T6 | Florida State University | Steven Wells Jr. singled through left side, RBI; Matt Henderson advanced to second; Drew Mendoza scored | 5-0, FSU |
| B7 | University of Central Florida | Matthew Mika singled to center field, RBI; Logan Heiser advanced to second; Rylan Thomas scored, unearned | 5-1, FSU |
| T9 | Florida State University | Matt Henderson reached on fielding error by third baseman; Cal Raleigh advanced to second; Hank Truluck advanced to third, out at home third baseman to shortstop to catcher; Dylan Busby scored on error, unearned | 6-1, FSU |
Statistics and Starting Lineups
Pitching
| | | | | | | | |
| --- | --- | --- | --- | --- | --- | --- | --- |
| Player | Team | IP | H | R | ER | BB | SO |
| Tyler Holton (10-2) | Florida State University | 9.0 | 6 | 1 | 0 | 0 | 13 |
| Chris Williams (5-4) | University of Central Florida | 4.0 | 5 | 3 | 3 | 2 | 2 |
| Jason Bahr | University of Central Florida | 3.0 | 4 | 2 | 2 | 1 | 9 |
Hitting
| | | | | | | | | | |
| --- | --- | --- | --- | --- | --- | --- | --- | --- | --- |
| Player | Team | AB | R | H | RBI | HR | BB | SB | SO |
| Jackson Lueck | Florida State University | 4 | 1 | 1 | 3 | 1 | 0 | n/a | 1 |
| Taylor Walls | Florida State University | 5 | 2 | 2 | 1 | 1 | 0 | n/a | 0 |
| Matthew Mika | University of Central Florida | 4 | 0 | 1 | 1 | 0 | 0 | n/a | 0 |
| Luke Hamblin | University of Central Florida | 4 | 0 | 0 | 0 | 0 | 0 | n/a | 3 |
| Eli Putnam | University of Central Florida | 4 | 0 | 0 | 0 | 0 | 0 | n/a | 3 |
UCF starting lineup: 1. Luke Hamblin (8) 2. Eli Putnam (9) 3. Brennan Bozeman (6) 4. Kyle Marsh (7) 5. Rylan Thomas (3) 6. Kam Gellinger (5) 7. Logan Heiser (2) 8. Robby Howell (DH) 9. Matthew Mika (4)
UCF starting pitcher: Chris Williams (5-3)
FSU starting lineup: 1. Taylor Walls (6) 2. Dylan Busby (5) 3. Jackson Lueck (7) 4. Quincy Nieporte (DH) 5. Cal Raleigh (2) 6. Drew Mendoza (3) 7. Matt Henderson (4) 8. J.C. Flowers (8) 9. Steven Wells (9)
FSU starting pitcher: Tyler Holton (9-2)