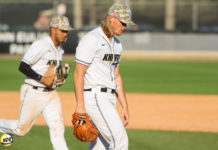 The UCF Knights lost their second-straight game 5-4 to Samford University. UCF opened its season by beating the No. 19 Virginia Cavs.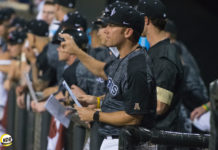 The UCF Knights lost 5-4 after winning in dominant fashion over No. 19 Virginia Cavs. UCF hosts Samford University to conclude its opening weekend on Feb. 18.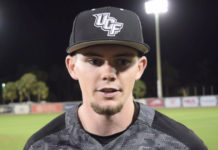 Joe Sheridan pitched his first game since the end of last year's regular season against Rice University. He threw six scoreless innings with four strikeouts, allowing three hits in the UCF Knights' 5-4 loss.
The inexperience at the Division I level of his UCF Knights worried head coach Greg Lovelady ahead of his team's season-opener, but it was a true sophomore and junior-college transfer who proved to be the difference for the Knights in the win.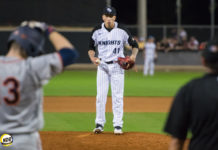 JJ Montgomery pitched four scoreless innings, as Dallas Beaver hit a tie-breaking, go-ahead 2-run home run to help the UCF Knights beat the No. 19 Virginia Cavaliers 6-3.