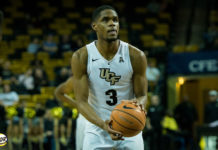 A.J. Davis didn't get to play in the UCF Knights' first matchup with the USF Bulls this season, but he'll get one more chance to play USF Wednesday night in his last season as a Knight.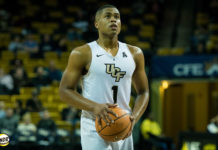 UCF Knights guard B.J. Taylor scored a game-high 25 points in the Knights' first meeting with the USF Bulls earlier this season. That helped the Knights win 71-69 on the road..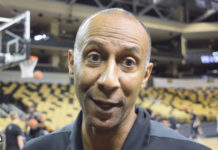 The UCF Knights are coming off their first-ever win over the Memphis Tigers in Memphis and will now prepare for the War on I-4 in Orlando. With a win over the USF Bulls, who have one win in AAC play, the Knights will move one game above .500 in conference play, again.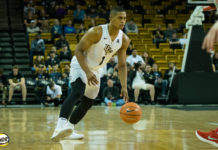 The UCF Knights narrowly lost to the third-place Houston Cougars despite a team-high 15 points from point guard B.J. Taylor.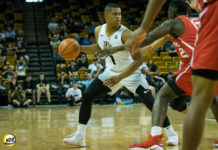 The UCF Knights hosted the Houston Cougars in a battle for third place in the American Athletic Conference, but Robert Gray Jr. was too much for the Knights down the stretch.