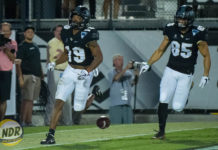 The University of Central Florida won its first homecoming game since 2014 in a blowout win over East Carolina University. UCF's season-high 63 points were helped by offense, defense and special teams.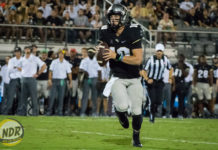 The No. 22 UCF Knights' No. 1 offense scored a season-high against the bottom-dwelling ECU Pirates.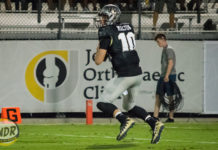 The No. 22 University of Central Florida looks to avoid consecutive homecoming losses when the Knights host a struggling ECU Pirates team.
First-year University of Central Florida head coach Scott Calabrese has had a difficult start to the season, winning just once in five games.
The University of Central Florida played an impromptu friendly against the Eastern Florida State Titans, downing them in dominating fashion.
The UCF Knights hadn't played a competitive match in about two weeks because of Hurricane Irma. They got back to their winning ways with a friendly blowout against the EFSC Titans.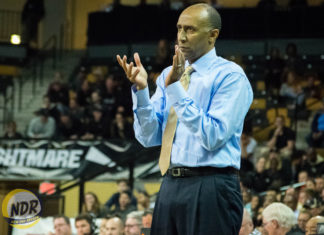 The University of Central Florida had its first practice of the preseason on Oct. 2.
All times are listed in Eastern Standard Time. Times and dates are subject to change. FRIDAY, Nov. 10 UCF Knights vs. Mercer Bears, 8 p.m. (ESPN3) WEDNESDAY, Nov. 15 UCF Knights vs. Gardner-Webb Bulldogs, 7 p.m. (ESPN3) SATURDAY, Nov. 18 UCF Knights vs William &...