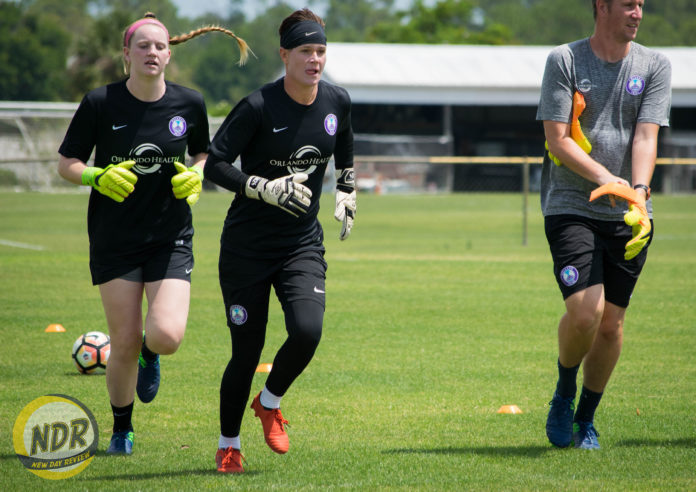 (Photo by Victor Tan / New Day Review)
The Orlando Pride's season perhaps has not gone the way the second-year National Women's Soccer League team would like, tallying only one win through six matches so far. On Sunday, the outlook for the upcoming weeks turned darker, as team captain and starting goalkeeper Ashlyn Harris left the game with a non-contact injury in a 1-1 draw with the Seattle Reign.
On Tuesday, the Pride announced Harris will miss approximately eight weeks. The United States women's national-team player suffered a quad-hip injury. In her stead, last-minute signee Caroline Stanley tended to the net, recording two saves in 64 minutes of action.
Harris, 2016's NWSL Goalkeeper of the Year, has worn the captain's band so far this entire season. As for Stanley, she spent a season with Sky Blue FC, starting all 11 of her appearances, recording 37 saves and allowing 16 goals.