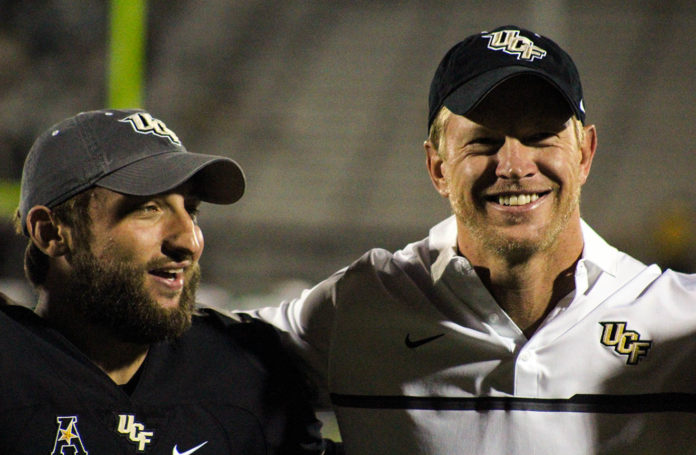 For most college programs across the country, it appeared National Signing Day was over. But for the University of Central Florida and the University of Maryland, that wasn't the case.
On Thursday, four-star running back Cordarrian Richardson signed his letter of intent to join the Knights, according to a report by UCFSports.com's Brandon Helwig. Richardson had previously committed to the Terrapins via a Bleacher Report announcement video, but for the Memphis, Tenn., native, he wanted his decision to be a surprise.
"Recruiting is stressful," Richardson said, per Helwig's report. "That video was done a while ago. [Bleacher Report] asked me to pick my top five schools…and they edited it… I knew it was Maryland two days ago…but I just kinda of wanted to surprise everybody. I didn't sleep very much [Tuesday night], though. I got to bed pretty late."
Oddly enough, Richardson never signed, visited or even mentioned Maryland being in consideration before, per Helwig. The 6-foot, 240-pound back was originally committed to Clemson University but decommitted and visited UCF, Ole Miss and Rutgers University.
With the Knights' final addition to its Class of 2017 recruits, UCF now has the No. 1 recruiting class in the American Athletic Conference, beating out the University of Memphis.
For the Knights, there is perhaps a little sense of revenge in this get. In the 2016 season, UCF lost to the Terrapins 30-24 in double overtime.