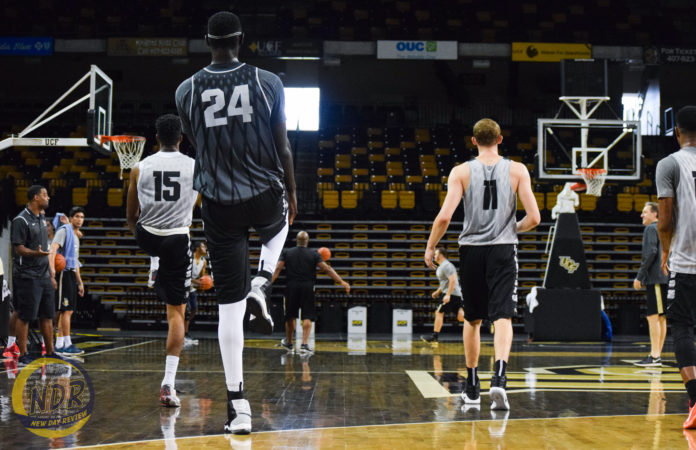 Like the other University of Central Florida sports teams, the men's basketball team is undergoing a similar redevelopment. It began with the hiring of Johnny Dawkins, the former Stanford University head basketball coach and former National Basketball Association player.
Now, it all begins on Monday when the Knights take on the Nicholls State Colonels on Monday.
After finishing just 12-18 (6-12 in American Athletic Conference) last season, the Knights look to begin anew with new faces abound. The change isn't only in the personnel but also in the confidence.
Knights center Tacko Fall said during the team's media day that he feels more confident than last year in the low post.
"Last year I was comfortable [in the post], but this year is really going to show I learned a few moves," Fall said. "I'm definitely more confident. I'm in a lot better shape."
The 19-year-old finished last season with 7.4 points per game, 5.9 rebounds per game and 2.3 blocks per game in 17.6 minutes per game.
In addition to getting a renewed Fall, the Knights will also welcome back point guard B.J. Taylor from injury after he suffered a lower-leg injury at the start of his sophomore season. As a freshman, he averaged 12.8 points per game in 32.9 minutes per game. Following a practice on Oct. 5, Taylor said he was 100 percent.
"[My ankle] feels good," Taylor said. "It was a long rehab process, but I'm 100 percent now, ready to roll," Taylor said before practice Wednesday.  "I'm in the best shape I've ever been, and I feel stronger than ever."
UCF will begin its season Monday night at 7 p.m. at CFE Arena.