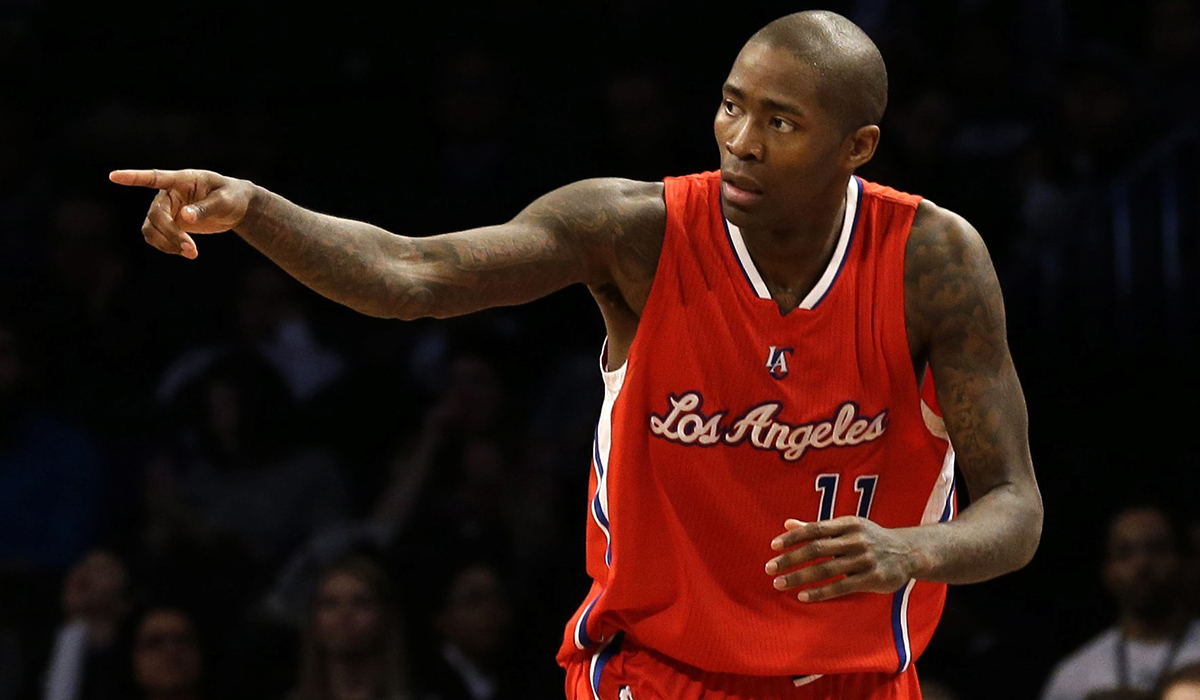 Well, it appears Jamal Crawford will not be signing with the Orlando Magic. According to a report by The Vertical's Shams Charania, the three-time Sixth Man of the Year Award winner is re-signing with the Los Angeles Clippers.
The 36-year-old agreed to a three-year, $42 million deal Sunday after the Clippers' talks with free-agent forward Kevin Durant failed, according to The Vertical's league sources. The third year of his contract is partially guaranteed.
Luckily for the Magic, this is only the fourth day of free agency, and teams are not permitted to sign players until July 7, per league rules. But while the chances of Crawford double-crossing [over] the Clippers are slim, Magic general manager Rob Hennigan still has some time to find a shooting guard suited for his revamped squad.
Here are the remaining free-agent shooting guards who have not agreed to deals, courtesy of CBS Sports.
Dwyane Wade
Dion Waiters
J.R. Smith
Allen Crabbe
Gerald Henderson
Tyler Johnson
Langston Galloway
Leandro Barbosa
Manu Ginobili
Garrett Temple
Alan Anderson
Hollis Thompson
Marcus Thorton
Seth Curry
Markel Brown
Troy Daniels
And here's who Orlando has on its roster currently.
| | | | | | | |
| --- | --- | --- | --- | --- | --- | --- |
| No. | Name | Games (2015-16) | PPG (2015-16) | RPG (2015-16) | APG (2015-16) | BPG/SPG (2015-16) |
| — | Serge Ibaka | 78 | 12.6 | 6.8 | 0.8 | 1.9/0.5 |
| — | Jodie Meeks | 3 | 7.3 | 1.7 | 1.0 | 0.0/0.0 |
| — | D.J. Augustin | 62 | 7.5 | 1.5 | 3.2 | 0.1/0.6 |
| — | Jeff Green | 80 | 11.7 | 4.2 | 1.7 | 0.5/0.7 |
| — | Bismack Biyombo | 82 | 5.5 | 8.0 | 0.4 | 1.6/0.2 |
| — | Stephen Zimmerman | — | — | — | — | — |
| 00 | Aaron Gordon | 78 | 9.2 | 6.5 | 1.6 | 0.7/0.8 |
| 3 | Dewayne Dedmon | 58 | 4.4 | 3.9 | 0.2 | 0.8/0.4 |
| 4 | Elfrid Payton | 73 | 10.7 | 3.6 | 6.4 | 0.3/1.2 |
| 9 | Nikola Vucevic | 65 | 18.2 | 8.9 | 2.8 | 1.1/0.8 |
| 10 | Evan Fournier | 79 | 15.4 | 2.8 | 2.7 | 0.0/1.2 |
| 11 | Devyn Marble | 28 | 2.1 | 1.4 | 0.4 | 0.0/0.5 |
| 13 | Shabazz Napier | 55 | 3.7 | 1.0 | 1.8 | 0.0/0.4 |
| 23 | Mario Hezonja | 79 | 6.1 | 2.2 | 1.4 | 0.2/0.5 |
| 32 | C.J. Watson | 33 | 4.3 | 2.0 | 2.7 | 0.2/0.6 |
(Featured photo by Mary Altaffer / Associated Press)
(All contract details via Sportrac.com)