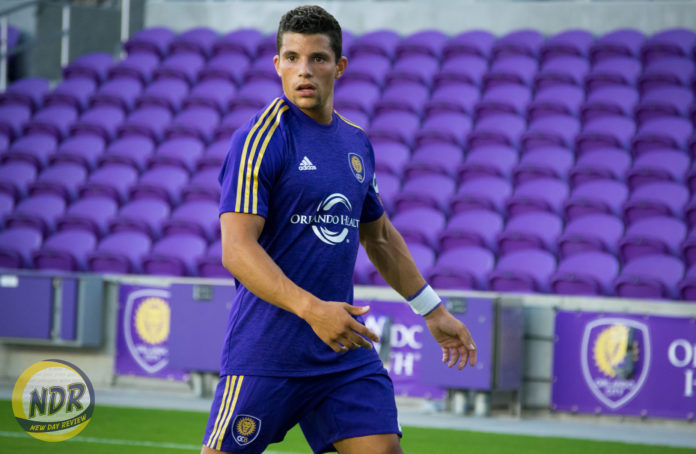 (Photo by Victor Tan / New Day Review)
Orlando City SC right-back Rafael Ramos was issued a red card in the 26th minute of the 0-0 draw with the Chicago Fire on June 4, but his club appealed the decision.
On Wednesday afternoon, it was announced his red card would be rescinded after a review by an independent panel. On that panel are three members: one from the United States Soccer Federation, one from the Canadian Soccer Association and one from the Professional Referees Organization.
A ball was crossed from the right to the left where Ramos collided with Fire left-back Brandon Vincent. Referee Ted Unkel administered the ejection.
Each club in Major League Soccer is allowed two unsuccessful appeals and can retain their appeals if the club wins one.
The Lions will next play Miami FC in the fourth round of the U.S. Open Cup on June 14 before returning to MLS action with a home match against the Montreal Impact on June 17.
---
For more on Ramos and his upcoming status for future matches, follow Victor Tan on Twitter at @NDR_VictorTan.