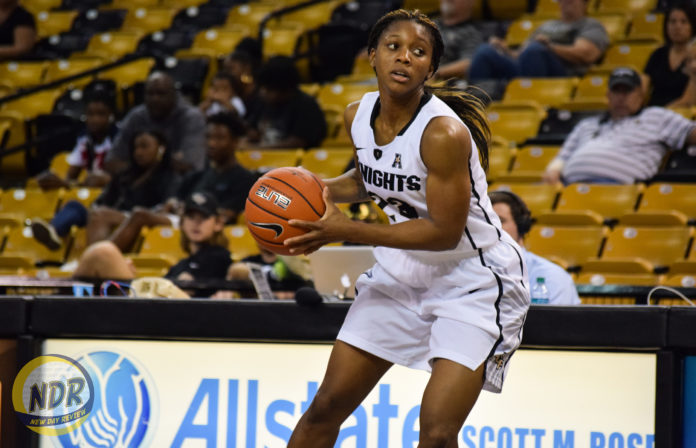 Following the University of Central Florida men's basketball team, the women's team is also headed to the National Invitation Tournament. On Monday, it was announced the Knights earned their first-ever berth in the NIT.
UCF will host Stetson University on Thursday. The time has yet to be announced.
"I'm excited for our players, especially our returners," first-year UCF head coach Katie Abrahamson-Henderson said, per UCF Communications. "It's a lot of fun to be able to keep playing right now. It's a great experience for the whole team, but it's very special for the seniors. They get to extend their careers."
For senior shooting guard Zykira Lewis, this is the first time in her collegiate career that she will play in the postseason.
"It's my first time playing in the postseason as a Knight," Lewis said, per UCF Communications. "I'm excited to continue playing with my teammates."
Said senior forward Joslyn Massey on the berth: "It means a lot. I'm happy that we get to continue this great season."
UCF saw a significant turnaround this season from last year's. After going just 7-23 overall and 4-14 in the American Athletic Conference last season, the Knights posted their first 20-win season since the 2010-11 season. The Abrahamson-Henderson-led Knights also finished with a winning record in the AAC for the first time, beating the then-No. 22 University of South Florida en route to the Knights' first-ever win over a ranked opponent.
In the AAC tournament, the Knights beat the Tulane Green Wave 61-57 in the quarterfinals before falling to the undefeated UConn Huskies 78-56 in the semifinals.