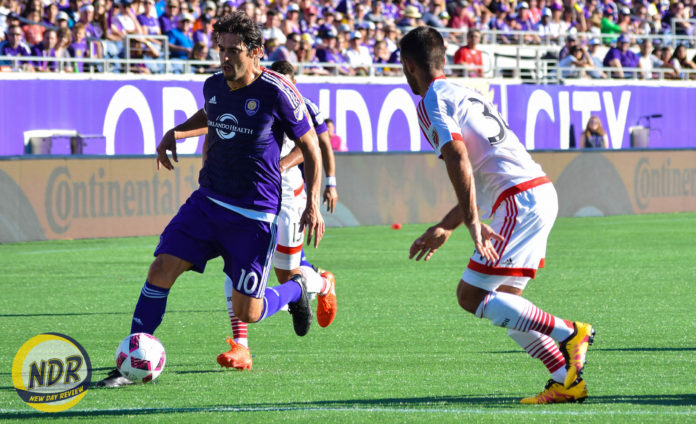 Though Orlando City SC beat New York City FC in both teams' season-opener on March 5, it was the Lions who suffered a greater loss. In the 10th minute of the 1-0 Orlando City win, playmaker and team captain Ricardo Kaká went down with a severe hamstring injury.
Of course, this is a blow, but for a team that has historically struggled defensively (allowed league-high 60 goals last season) and needs to out-score opponents, this injury has the possibility to resign Orlando City to another mediocre Major League Soccer season before it has even started.
There is no question Orlando City can score goals. Cyle Larin has scored 31 goals in his first two MLS seasons, but, in the assist department, Kaká is the integral foundation and facilitator. If goals are the engine of soccer, then assists are the ignition. If a car has no ignition, no spark, the engine can't be fired and is essentially a big block of scrap metal.
Kaká has led the team in assists over the past two seasons with seven in 2015 and 10 in 2016. With Kevin Molino and his eight 2016 assists traded to Minnesota United FC, there is an uncomfortably large gap to second place on the assists chart. The next-highest tally for the Lions is Colombian winger Carlos Rivas with four assists.
In fact, of players remaining on the roster, only 16 assists were recorded for the Lions in 2016 outside of Kaká. This means that the Brazilian is solely responsible for 38 percent of the team's assists for Orlando City players returning for the 2017 season.
It is not just assists, though. The 2007 Ballon d'Or winner also provides space for Larin, Rivas and other attacking players by pulling defenders out of position on and off the ball. Without this space, Larin becomes smothered by the opposing center-backs, and even someone of his stature and strike rate will struggle to find goals.
What does this mean going forward?
The creative players on the roster—Matías Pérez García, Giles Barnes and Rivas—need to perform at a higher level to provide support for Larin and to assure the flow of goals remains fluid for the next six weeks.
These players need to attempt to emulate what Kaká does as a winger by playing neat through balls and cutting in to cross toward the back post. Among Pérez García, Barnes and Rivas, they recorded a combined 10 assists for Orlando City, Vancouver Whitecaps FC, the Houston Dynamo and the San Jose Earthquakes in 2016. These aren't numbers that light the world on fire but prove that this clutch of players is more than capable.
Orlando City returns to action on Saturday to host the Philadelphia Union at 7:30 p.m. City's match at the New England Revolution has been rescheduled to Sept. 2.