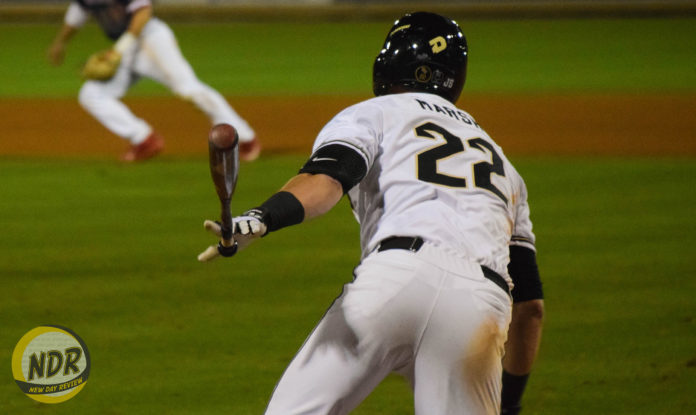 Redshirt sophomore left fielder Kyle Marsh sat out last season with an injury. Now, in the University of Central Florida's 2017 season, the Port Orange, Fla., native is making a significant contribution for the 11-1 Knights.
On Monday, the American Athletic Conference announced Marsh as the AAC Player of the Week. Marsh helped his team to a 4-1 week, including a four-game win streak following a loss in UCF's first road trip to the No. 2 Florida Gators.
In the Knights' 11-2 win over the Gators on Wednesday, Marsh finished 3-for-5 with a run and six RBIs on two doubles and a home run. Against Stony Brook University, who the Knights defeated by a combined score of 18-9 over the three-game series, Marsh finished 5-for-9 with four RBIs, a home run, two runs and two walks.
"Kyle has had a great start to the season for us and a remarkable week," first-year UCF head coach Greg Lovelady said, per UCF Communications. "He has been a big reason for our success so far, which is impressive, considering he missed all of last year. He has a very mature approach at the plate and is very competitive. It's not always easy to be good at both, but he has been up to this point."
Marsh and the Knights play host to the No. 3 Florida State Seminoles in a two-game series on Tuesday and Wednesday. Game 1 starts at 6:30 p.m. on Tuesday. Game 2 is at 4 p.m.