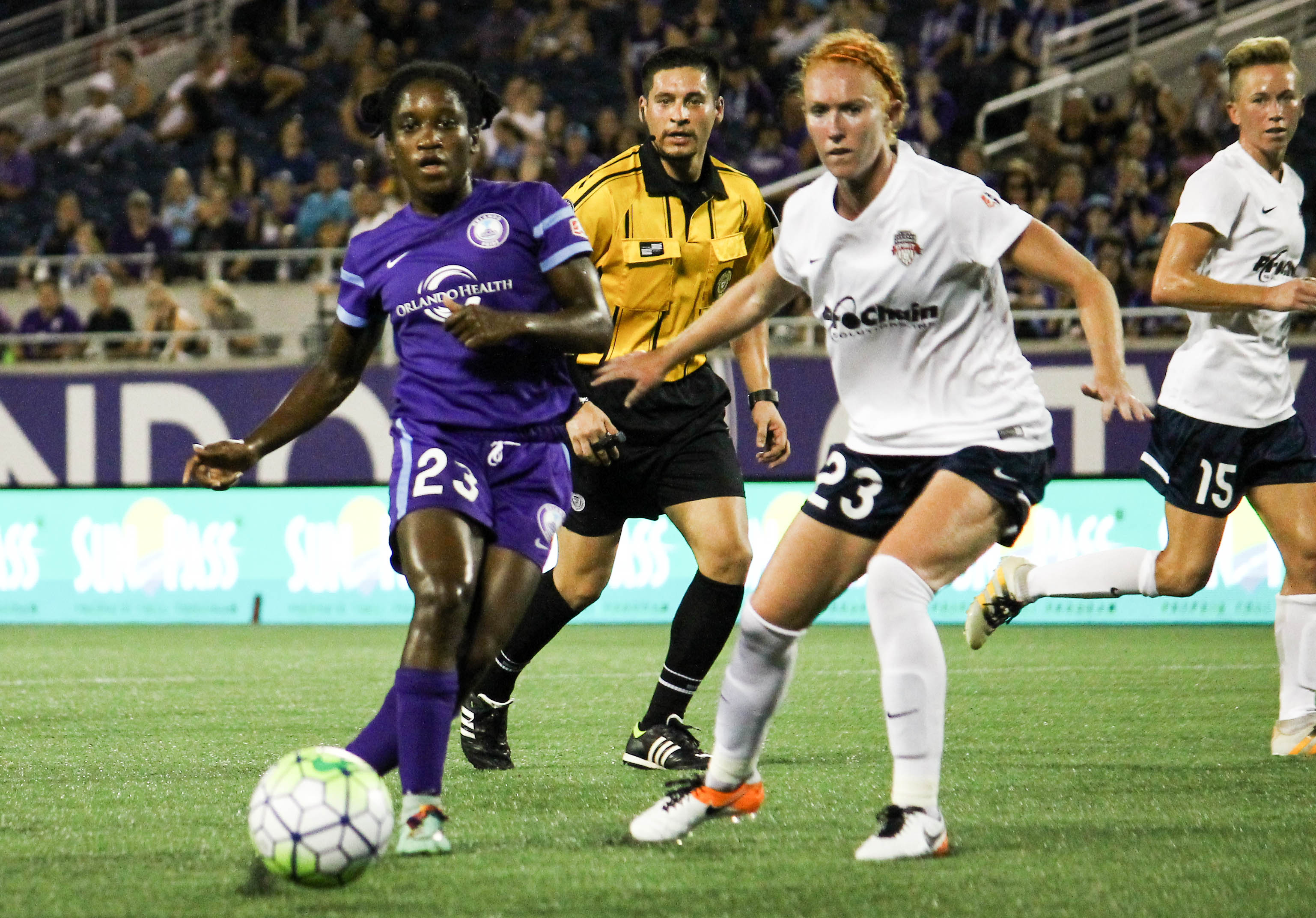 Four players from the Orlando Pride's inaugural roster will be in Orlando for a little while longer. The Pride signed forward Jasmyne Spencer, midfielder Maddy Evans, defender Toni Pressley and goalkeeper Aubrey Bledsoe to new contracts, according to a press release by the team. Team and league policies don't allow for terms of the contract to be released.
"We're delighted to bring back this group of players that made up a strong portion of our inaugural roster," Orlando head coach Tom Sermanni said, per the release. "With the re-signing of these players, paired with the acquisitions we've made during the offseason, I'm confident in the talent and competitiveness we've compiled for the upcoming NWSL season."
The 26-year-old Spencer made appearances in all 20 of the team's matches last season, scoring four goals in the process. During the offseason, Spencer spent time with W-League side Canberra United in Australia, helping the team to the regular-season title.
As for Evans, she also competed in the W-League, playing the midfield for the Brisbane Roar. The 25-year-old tallied an assist in 16 starts with the Pride last season.
Pressley was a mainstay in the Pride's back-line in 2016. She recorded 1,027 minutes in 11 starts for Orlando.
Bledsoe returns to her spot in goal after injury cut her 2016 season short. The 25-year-old made her first career start on May 28 in a 2-0 loss to FC Kansas City. In her full 90 minutes, she made two saves.
The Pride will play their 2017 campaign and their second season in the National Women's Soccer League in the club's new soccer-specific stadium in downtown Orlando.