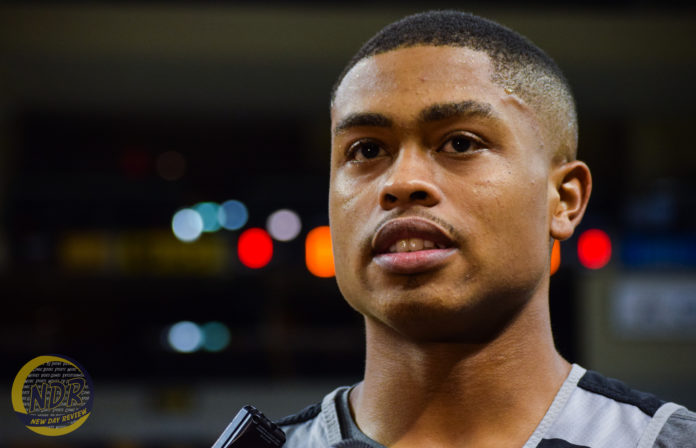 After receiving a medical redshirt because of a lower-leg injury that sidelined him for all of the 2015-16 season, University of Central Florida guard B.J. Taylor is ready to return for his redshirt sophomore year.
"[My ankle] feels good. It was a long rehab process, but I'm 100 percent now, ready to roll," Taylor said before practice Wednesday.  "I'm in the best shape I've ever been, and I feel stronger than ever."
For the Orlando native, it was frustrating only being able to watch from the sidelines last season.
"I think [the most difficult part of being out] was just not being able to compete, get out there and help the guys," Taylor said. "I think it was just tough to not be able to get out there and help the guys to compete because I love this game."
The 6-foot-2 guard proved his worth during the 2014-15 season. His 33 points against the Tulane Green Wave was a UCF freshman record, at least in the Knights' NCAA Division I era. That performance contributed to his final points total of 334, the most for a UCF freshman since the 1995-96 season.
Taylor's resurgence is just beginning, though. It helps, too, that Taylor returned from injury at about the same time the Knights brought in a new head coach, especially since it's someone he's excited to play for.
"[UCF head coach Johnny Dawkins] is a great coach, smart coach," Taylor said. "I mean, him being a point guard coming from Duke, that's right up my alley. So, I couldn't learn from a better person than Coach Dawkins."
The Knights open their season with its home-opener against Nicholls State University on Monday, Nov. 14 at 7 p.m.