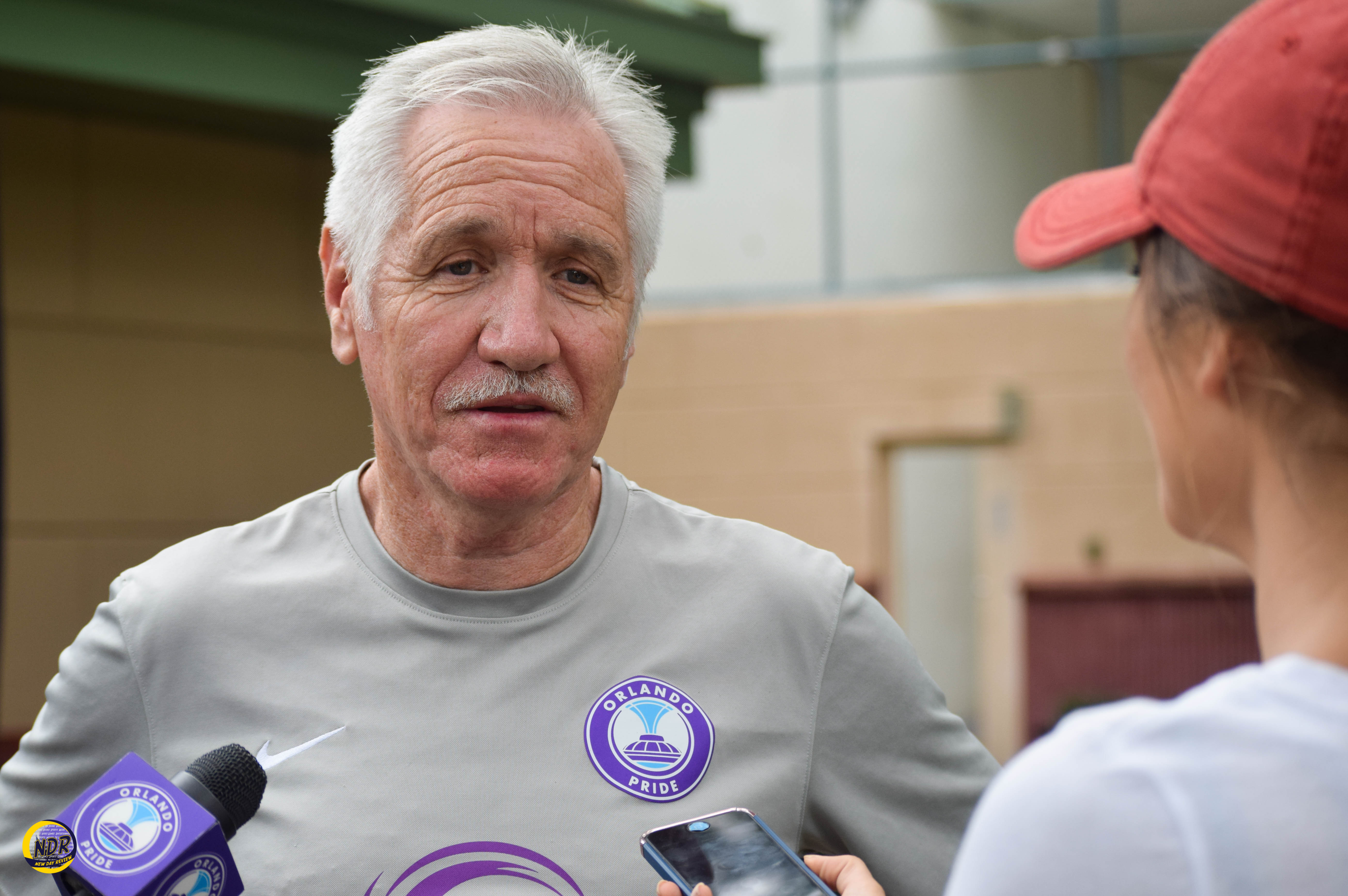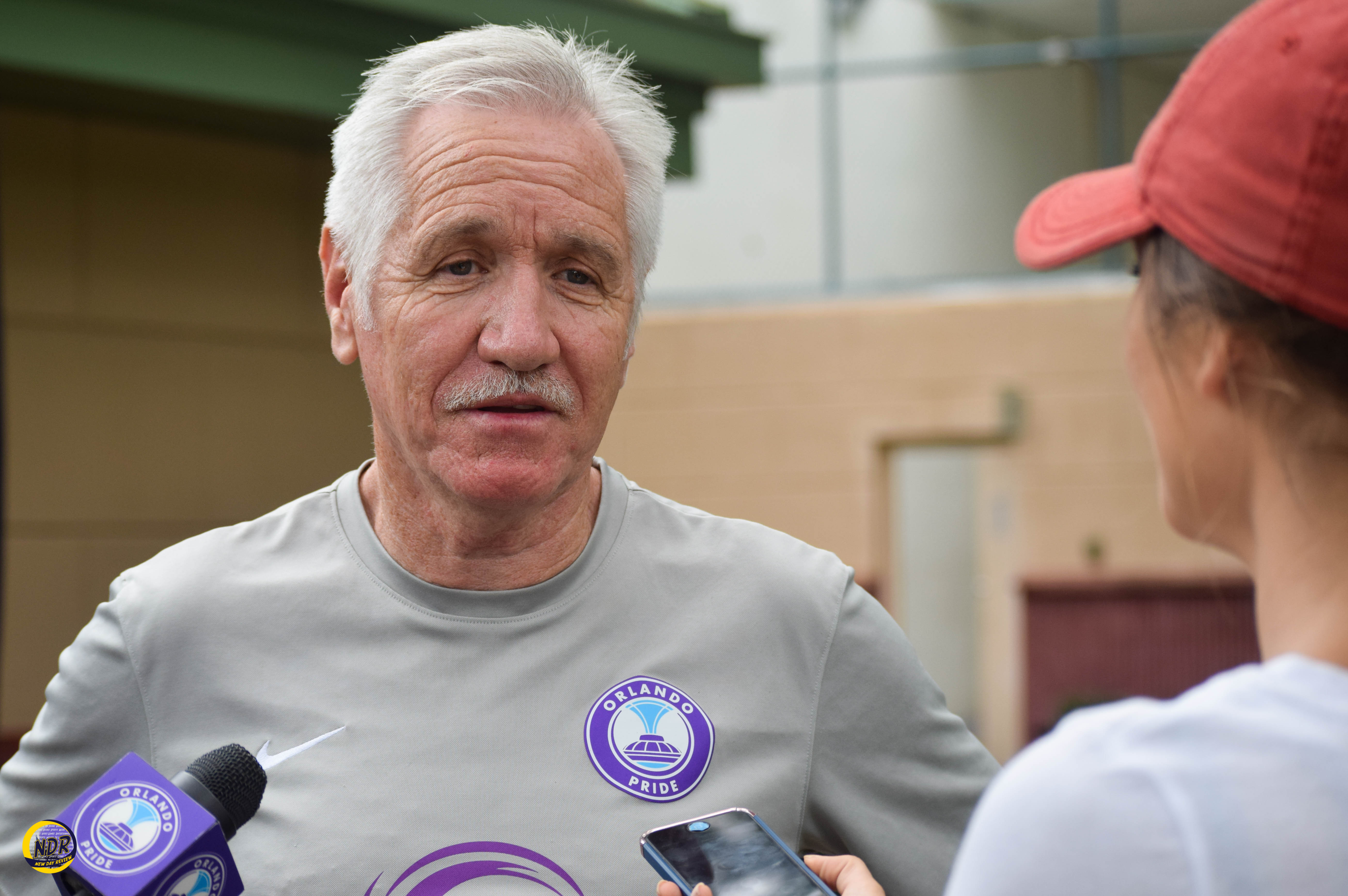 Sept. 1, 2016 at Sylvan Lake Park
Availability: HC Tom Sermanni
HC Tom Sermanni
The Orlando Pride will travel to play the Houston Dash on Saturday at 8:30 p.m. ET. The Pride have won all three of their previous meetings this season by a combined score of 5-1.
It's just another one of those tough games. We've been fortunate now, so far, in our results against Houston. We've played three and won three, but they are, on paper, one of the best sides in the league. And some of the soccer they play is really good. They've got a good blend of skillful, pacy young players… And, of course, they've got Carli Lloyd back. She's another x-factor that we're coming up against. However, the players have trained well again this week. We're in good spirits. We finished the game strongly last weekend and hopefully they can go and get a result.
After losing to the Washington Spirit 2-1 in the previous week of play, the Pride's chances of making the National Women's Soccer League playoffs dropped significantly. Now, Orlando must win out and also get some help from the rest of the league.
I don't turn up to training and see a miserable group of faces. The players have been pretty upbeat. Players, athletes, you've got to deal with adversity, and you got to turn up in training every day, and we've got to create an environment that they want to turn up and train in. So provided they want to do that and we want to create that environment, then there's no reason for players not to turn up motivated every day.
Canadian women's national team player Josée Bélanger returned to the Pride training after winning a bronze medal in the 2016 Summer Olympic Games.
She'll be ready to play. She'll start the game. Monica [Hickmann Alves] came on as a sub; she'll be ready, and she'll start the game. So it's great to have both of those players back.

I thought she did extremely well in the Olympics. She started off sort of not being in the team coming off the bench and got herself cemented in the team. And John [Herdman] is very much someone who picks players on performance. He doesn't have any favorites. So she merited a starting spot on the team and did a fantastic job for them and looked really strong, fit, healthy, dynamic and played very well. I spoke to John since, and he was delighted with her performance.

I think she's a competitor. I think that's the first and foremost thing about Josee. She's got that competitive streak in her that all elite athletes have. Obviously circumstances in relation to the game changed that she then lost her passion for the game at that time due to some circumstances within the game, and that happens from time to time where she did that, and it took John some using all his persuasive skills, of which he has many, to get her back into the game. But as soon as she got back, as soon as she got in the right environment, then you started to see all these competitive, high-intensity, real winning qualities start coming out.
On Monday, the Pride announced the signing of Australian women's national team forward Lisa De Vanna.
We started out this process with Lisa [De Vanna] on the 25th of July, and it's now six or seven weeks later, and we still haven't gotten her here, despite Lisa's best efforts and our best efforts.
On Tuesday, Orlando added another player when they picked up defender McKenzie Berryhill off waivers.
We looked to her as a potential draft pick at the start of the year. We looked at some video of her, and we liked some of the qualities that she showed in her college games. I felt she was had that kind of winning quality about her and was a good footballer. So, when the chance came up that she got waved, and, for us, to have a look at her over this period of time, it's a good fit.

She arrives today and will travel with us to Houston.

She's a back-line player. She's mainly a center-back but has played full-back. So, I would see her more in that central-defensive role, preferably, than any others, but, again, it'll take her a little bit of time to work that out and to see how she best fits because we need to look at her and find out she fits in her environment.
The secondary transfer window in NWSL was from July 4 to Aug. 3.
I wouldn't be [making anymore moves if I had the opportunity], anyway. I think it's important that we see the season out with the players that have given us great effort and great service throughout the year.
Since 2008, De Vanna has recorded 70 goals in club play and 40 goals for the Matildas since recording her first cap with the senior team in 2004.
Well, Lisa's someone that can play sort of play anywhere in the front-line and is probably best-suited not to be central but to be either left or right or floating about. She should complement Alex [Morgan] and whoever else we got up there and give us that extra quality and that pace and that dynamic quality that she has. The thing with Lisa De Vanna is she changes games. So hopefully she'll bring that to us in the last three games.
(Featured photo by Victor Tan / New Day Review)