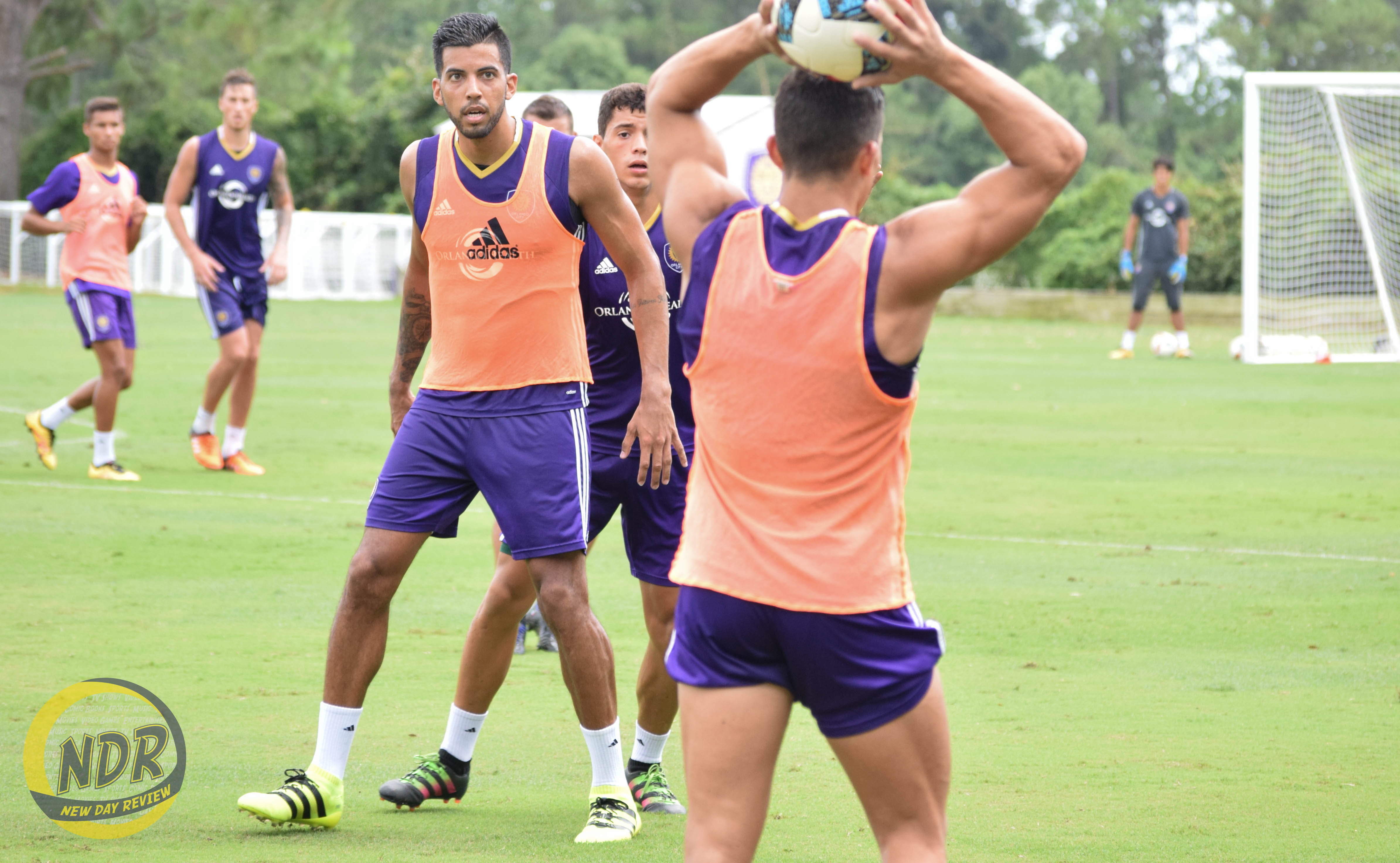 Sept. 2, 2016 at Sylvan Lake Park
Availability: HC Jason Kreis, D Luke Boden
HC Jason Kreis
Orlando City SC forward Cyle Larin and midfielder Kevin Molino were called up by the Canadian men's national team and the Trinidad and Tobago men's international team, respectively, for World Cup Qualifiers on Tuesday, Aug. 30. Both players will miss the match on Wednesday, Sept. 7 against the Montreal Impact but will travel for the team's match against the Los Angeles Galaxy on Sunday, Sept. 11.
We believe that we have other players that are attackingly gifted players, and they're guys that can score goals. And so there will be a player or two who will now get an opportunity to step in the starting lineup and show what they're worth. But from a team point of view, we have a lot of belief in those players, and we believe that it can be done.

First and foremost, I would say [Carlos Rivas] would be a guy that would be looking to get an opportunity, and I think he's in the right place and the right frame of mind for that right now.
Midfielder Pedro Ribeiro underwent back surgery in May and has been out since then.
It looks like [Ribeiro's] doing pretty well. Working extremely hard, and the progression has been good over the past three to four weeks. So, we'll hope for continued progression. He's still a long way away from being ready to play in a match, but we're hoping that we can get there.
Larin has accounted for 13 of the team's 41 goals this season.
I think that we're going to have a player that has some different gifts playing his position. So we need to think about, as a team, how we can best take advantage of those gifts, and it's maybe he plays a little differently than Cyle. But, still, we're asking for the same simple things that Cyle does, which is hold the ball up well. So when the ball gets into that player, we're going to ask him to hold the ball up for us. It's not a night and day situation; it's a small adjustment.

There's others [apart from Júlio Baptista]. There's multiple people.
Defender Seb Hines left the 2-1 loss to Toronto FC in the 82nd minute after aggravating his knee. Defender Rafael Ramos has been out with a hamstring injury since June 29.
Yeah, I believe that both of those players should be physically ready and in contention.
The Lions embark on a two-game road trip against the Montreal Impact and the Los Angeles Galaxy.
Obviously very dangerous opponents, and playing at their places is never easy to do in our league. We will approach it with the mindset that we are also in a pretty good moment. Even though we lost to Toronto, I think when you look at that game, there's so many positives to draw from it, that, from my point of view, we're putting together a number of good performances in a row, and if we can turn those good performances into points, into maybe a win on the road, would be fantastic. And I think we can do it.
Montreal is the No. 5 team in the Eastern Conference, boasting 40 goals scored. They are led by Ignacio Piatti's 14 goals and Didier Drogba's eight.
First and foremost, you got to Drogba and Piatti. Drogba, with his physique and his athletic capabilities and his strength, is a difficult opponent to match up with. And then Piatti is an extremely intelligent player that drifts into spaces that can hurt you. We know that playing against those players for the past several weeks, we've had some issues. We've had some good performances, and we've had some bad. The good thing is I think now we have the requisite amount of experiences—both positive and negative—that we should be in a good place to handle a player like that. And then Montreal, I think, is a very coordinated team, and a team that has worked very hard to get to a successful place over the past couple years in this league, and it represents a dangerous opponent, of course.
Orlando City is 1-5-6 on the road this season.
We've got a lot of traveling in these next couple of games, so it's important we recover properly. We go up to Montreal. You know, they've got a good team. I think we're just concentrating on keeping it tight at the back, and we've got good enough players to go forward and win us games. So if we just keep it tight at the back, we'll be okay.
Larin and Molino will return with the Lions for the team's match against the Galaxy.
They're both good players. Cyle's obviously scored a lot of goals for us, and Kev is Kev. He's a great player. But we've got great players on the team. And we've got a good squad this year; a good squad of players that can come in and do just as good a job as anybody in the league. It's a good chance for people to come in and make a name for themselves. And the way that the manager is, if you play well, you keep playing.
With one less game played than D.C. United, Orlando City is only one point away from tying them for the No. 6 spot in the Eastern Conference.
There's still, I think, eight or nine games left for us. Training's definitely not softening up. You've seen training today, and it was a really tough session, and that shows we want to push, we want to push on and be fitter and stronger than the next team we'll play against and make the push for the playoffs. We'll take it a game at a time and see what happens.