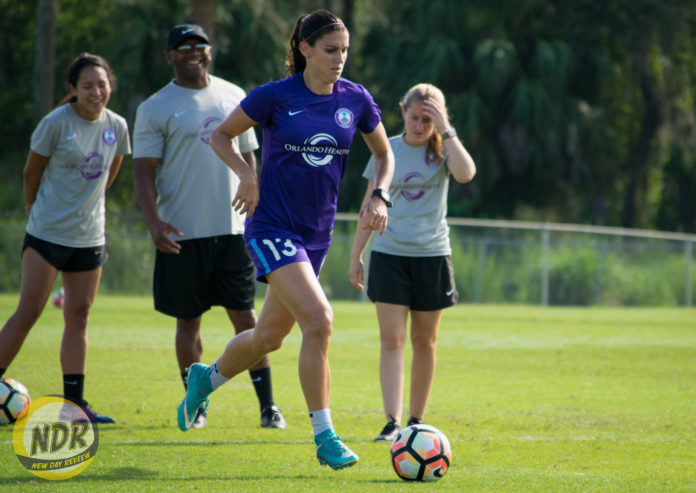 (Photo by Victor Tan / New Day Review)
It was only a matter of time until arguably the Orlando Pride's most popular player returned to dawn the purple kit again. On Wednesday, it was made official, as the Pride officially added forward Alex Morgan to their 20-player roster, the club announced. Morgan, a designated United States women's national-team player for the Pride, was not on the roster during her time with Champions League-winning side Olympique Lyonnais.
"Alex is going to add another dimension of our attacking ability," Orlando head coach Tom Sermanni said, per the press release. "I think we already have a great deal of mobility and attack, and somebody like Alex coming back into the team will add to that further. Obviously, bringing someone like Alex back gives everybody a boost—the players, the team, the club and the supporters. So there's a whole range of positives with Alex coming back into the fold."
In Morgan's absence, the Pride have amassed a 3-3-3 record, going 3-1-1 in their last five matches. There also hasn't been a shortage of goals and assists, as Marta Vieira da Silva, Camila Martins Pereira and Jasmyne Spencer have led the way in those categories. Of the top 10 assisters in the National Women's Soccer League so far this season, three of them are Marta, Camila and Spencer. Those three also are three of the top 10 goal-scorers, as Marta is in a three-way tie for the league's most with five so far. Camila and Spencer each have three.
Last season, Morgan, 27, starred in 15 matches in the Pride's inaugural season. She finished with four goals and an assist, earning NWSL Goal of the Week honors in Week 5 and Week 17.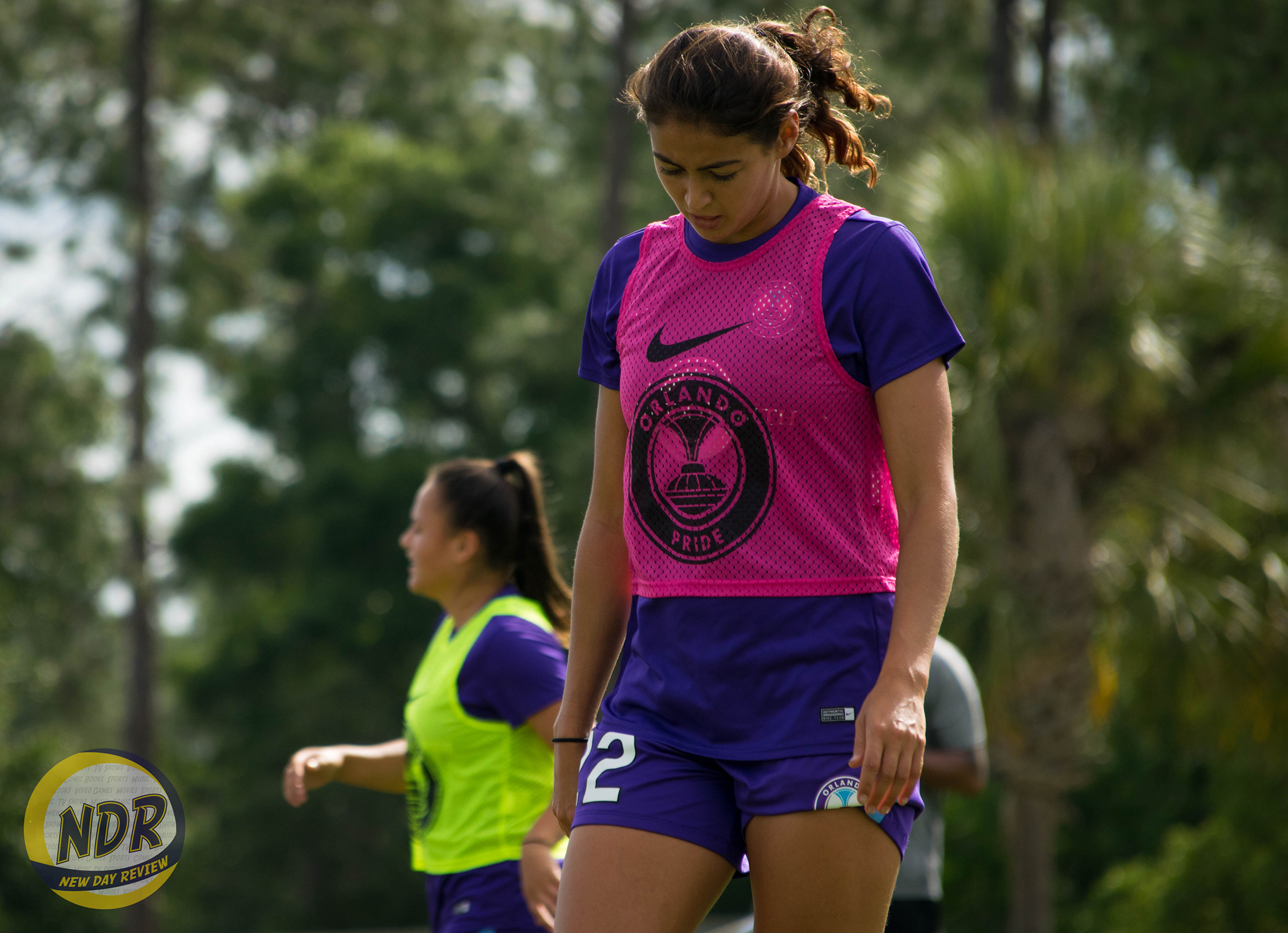 Adding Morgan back to the Pride's roster did not come without a loss, though. The club also announced on Wednesday that forward Christina Burkenroad was waived. According to a report by the Orlando Sentinel's Alicia DelGallo, it was reported Burkenroad signed with Norwegian side Grand Bodø last week.
Burkenroad was the Pride's 32nd-overall pick in the 2016 NWSL College Draft. She started two of her eight appearances, tallying 260 minutes from 2016 to 2017 with Orlando. She only played eight minutes of one match this season.
"We're sad to see Christina leave the Pride," Sermanni said. "She has been a dedicated professional and a wonderful contributor to our team, the club and the community. Knowing her playing time would likely have been limited with Alex's return, we believed it would be in her best interest to provide her the opportunity to explore other options for her career. We wish Christina every success and look forward to seeing her continue to grow both on and off the field."
The Pride look to continue their two-game winning streak in a home bout against the Houston Dash on Saturday. Orlando won 4-2 on June 17 in Houston. Saturday's game will start at 3:30 p.m.
---
For more updates on the Pride and how Morgan will figure back into the team, follow Victor Tan on Twitter at @NDR_VictorTan.