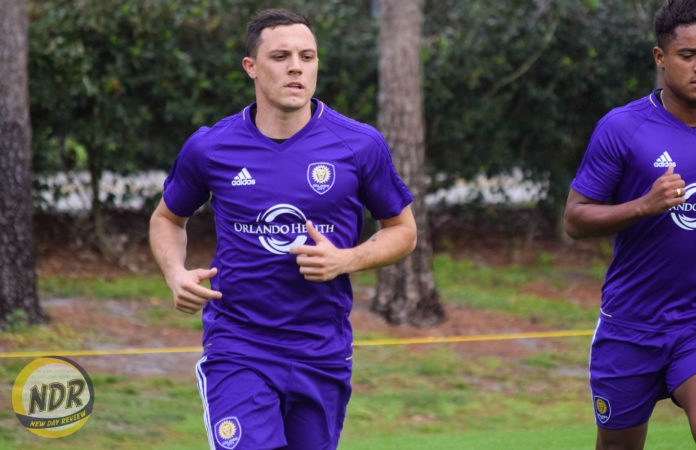 In an early season that been marred by injuries for Orlando City SC, there is one player who has shined. That's Donny Toia, who has started at left-back for the Lions in their first two matches.
On Thursday, Orlando City solidified Toia's position on the team when the club signed Toia to a three-year contract extension, according to a club press release.
"Given he was in the last year of his contract, securing Donny to a new contract was an offseason priority for us," Orlando City general manager Niki Budalic said, per the press release. "His experience, versatility and work ethic are important assets that will help solidify our back-line.
"He's come in and had an immediate impact, and we look forward to his contributions over the long term."
Toia was acquired in a trade with Atlanta United FC after Atlanta selected Toia with the first-overall pick in the 2016 MLS Expansion Draft. That trade sent City's 2017 first-round pick to Atlanta.
The 24-year-old has recorded a goal and two assists on 70 starts in 77 matches.
Orlando City will next travel to play Columbus Crew SC on April 1 at 4 p.m.