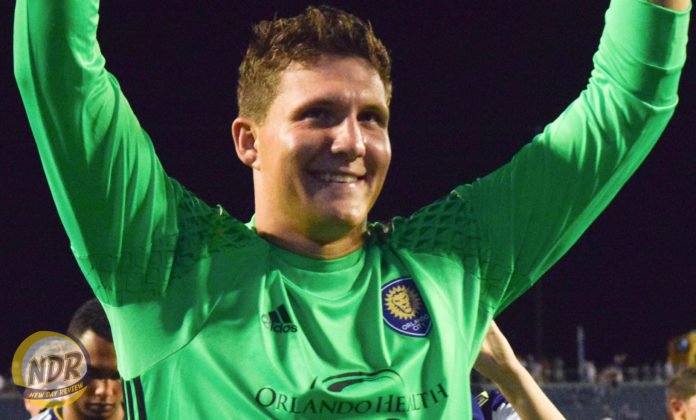 Since joining Orlando City SC last season, goalkeeper Joe Bendik has become a mainstay for the Lions' defense. Bendik will now be in Orlando for a little while longer after the club signed Bendik to a three-year contract extension, according to a club press release. The American's contract extension sets him up to be with the club through the 2020 season.
"We're excited to be able to sign Joe for three more years," City general manager Niki Budalic said, per the release. "Joe was among our best players last season and will be a big part of our future. He has been an outstanding professional and earned this extension."
Last season, the the 27-year-old recorded the second-most saves with 114, playing every minute of all 34 matches for the Lions. He was an 11-time Save of the Week winner and also earned the Major League Soccer Save of the Year.
In the Lions' season-opening 1-0 win over New York City FC, Bendik recorded seven saves on his way to earning his first MLS Team of the Week honor.
Orlando City returns to action on Saturday when the Lions host the Philadelphia Union at 7:30 p.m.