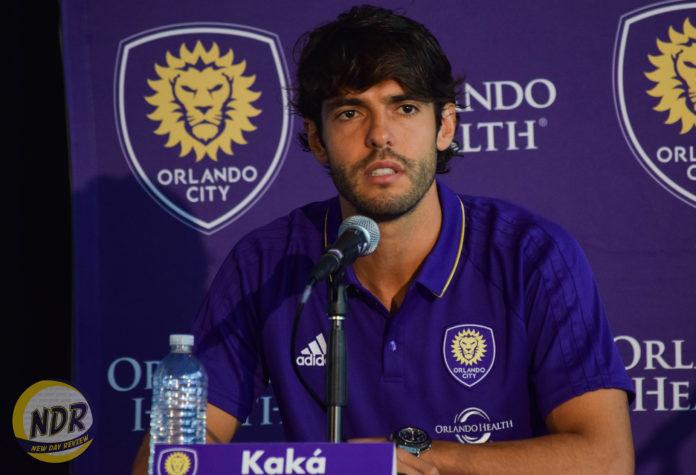 The injury bug had plagued Orlando City SC all preseason.
In Sunday's season-opener against New York City FC, injuries claimed another victim. Lions team captain Ricardo Kaká went down with an injury around the 10-minute mark after making a strong attack into New York City's box.
According to a report by the Orlando Sentinel's Alicia DelGallo, the Brazilian will be out for six weeks with a pulled hamstring. The 34-year-old is expected to miss five games and return to the lineup on April 23 when the Lions and NYCFC face off again in Yankee Stadium.
Last season, Kaká missed 10 matches because of injury; however, he did start the final 15 games of the season, per DelGallo. In 2016, Kaká recorded nine goals and 10 assists in 24 games.
Though this is the final year of his contract with Orlando City, it is still uncertain whether Kaká will re-up with the Lions or move on. Without the captain, though, the Lions managed a 1-0 win over NYCFC, courtesy of an assist by his replacement, newly acquired forward Giles Barnes. First-year Lion Will Johnson also received the captain's armband after Kaká left the pitch.
Orlando City travels to face the New England Revolution on Saturday at 2 p.m.