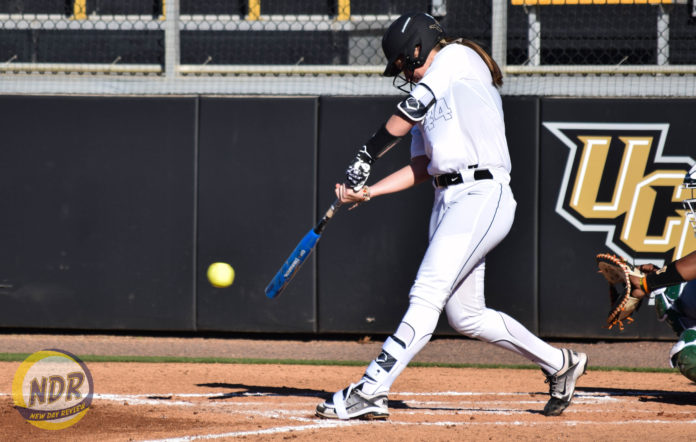 University of Central Florida point guard B.J. Taylor and infielder Courtney Rotton won American Athletic Player of the Week honors on Monday. For Taylor, this is the first time he's won the award.
Taylor helped the Knights to two pivotal wins, including a historic win against the No. 15 Cincinnati Bearcats on Sunday. That was just the fourth time in program history that the Knights have beaten a ranked team.
Against the Temple Owls on Wednesday, Taylor scored 16 of his 19 points in the second half, including a step-back, go-ahead three-pointer in the waning seconds of the game. The Knights defeated Temple 71-69.
BJ's step-back three has been our Stone Cold Stunner in back-to-back wins. 😤#ChargeOn pic.twitter.com/W5PJALylSQ

— UCF Men's Basketball (@UCF_MBB) February 27, 2017
As for his performance against Cincinnati, the redshirt sophomore scored a game-high and recorded a personal season-high 27 points in a 53-49 win against Cincinnati. The last time the Knights defeated a ranked team was when UCF beat the No. 4 UConn Huskies 68-63 in the Battle 4 Atlantis Tournament.
The Orlando, Fla., native is fifth in the AAC and leads his team with 17.2 points per game. He joins sophomore center Tacko Fall as the only other Knight this season to win AAC Player of the Week.
For Rotton, she recorded hits in all five of UCF's games in the Easton Bama Bash in Tuscaloosa, Ala. In that tournament, UCF beat the Gardner-Webb Bulldogs twice, the Texas Tech Red Raiders once and lost to the No. 11 Alabama Crimson Tide twice.
Rotton hit .533 with a .588 on-base percentage, finishing 8-for-15 with four RBIs and three runs. The Clermont, Fla., native recorded the Knights' only two hits against the Crimson Tide in the two teams' first matchup on Friday.
"Courtney was great at the plate," UCF head coach Renee Luers-Gillispie said after Sunday's game against Alabama, per UCF Communications. "She was very balanced and focused on what she wanted to hit. She did a nice job in having the confidence of getting something done and did that with her extra-base hit.
The junior infielder is used to success against the Crimson Tide, going 4-for-4 with five RBIs in an upset of No. 5 Alabama last season. For her career, Rotton is 7-for-10 with nine RBIs against Alabama.
Last season, Rotton earned two Player of the Week honors.