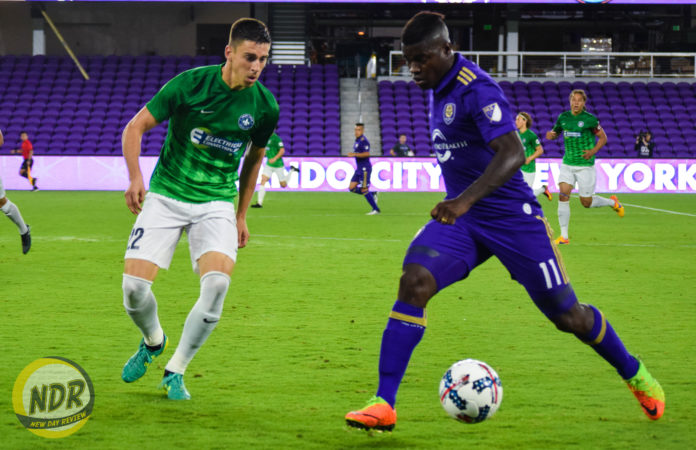 Match Recap
ORLANDO, Fla. – Getting back to defense was a primary concern for Orlando City SC head coach Jason Kreis this week during training. After succumbing to 3-1 and 4-0 losses in training scrimmages against Toronto FC on Feb. 19, City took a 3-1 win over Saint Louis FC in the club's first-ever match in its new soccer-specific stadium Saturday night.
"All in all, good [on defense]," Kreis said after the game. "There's still gonna be a couple of things that we need to talk about, as there is in any game. To give away the last goal late in the game was very disappointing. Comes off a free kick, so I'm guessing it's probably an organization issue that we can't get pressure to that ball.
"We'll continue talking, and we're after perfect here. No doubt about it."
Team captain Ricardo Kaká scored the club's first-ever goal in the new stadium with a free kick just outside the Saint Louis' box in the fourth minute. The Brazilian also scored Orlando City's first goal in the club's first-ever Major League Soccer season in 2015 against New York City FC.
Forwards Carlos Rivas and Cyle Larin capped the scoring in the 25th and 35th minutes, as Rivas worked expertly down the right flank to service balls into the middle where Larin waited to score.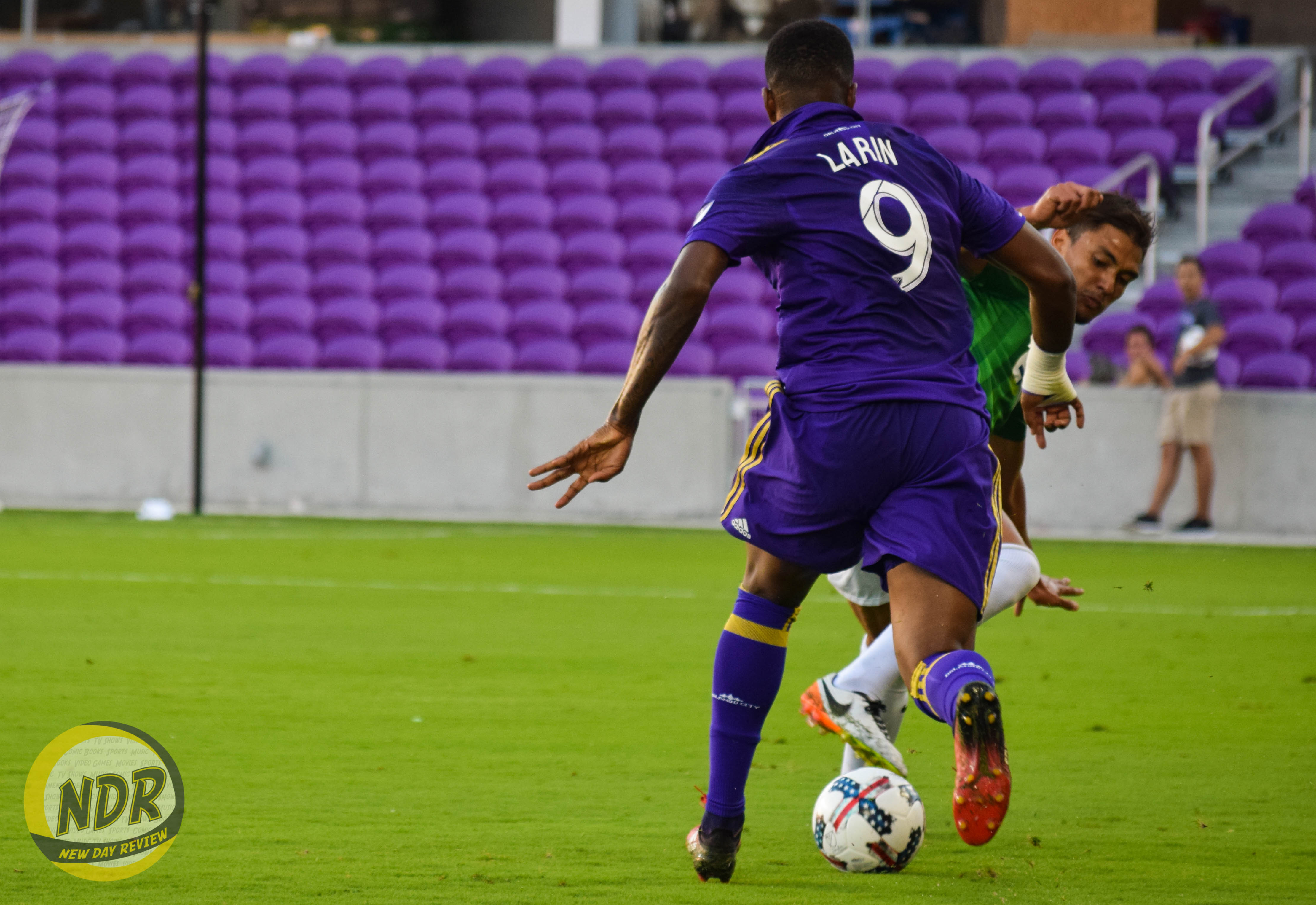 "I think that tonight they really looked for each other. Tonight, they were both extremely dangerous; got themselves into some really good positions for us," Kreis said. "We'll continue to look to do that, as we've said, we've made it pretty clear that we're looking to play with two strikers this year. We're hopeful that that can put some defenders and some defensive teams into a little bit of a tough spot."
City nearly shut out Saint Louis, but an 89th minute goal by Milan Petosevic cut out that idea. The Beograd, Serbia, native rocketed a shot from deep outside the box that rooted Lions goalkeeper Joe Bendik in place.
Man of the Match: Carlos Rivas
Rivas played 82 minutes before being replaced by Hadji Barrry. The forward worked excellently down the right side for the Lions, servicing balls into striker Larin, who capitalized on two opportunities. Rivas also created shot opportunities for himself, one going just right of the post in the first half.
What's next?
Orlando City opens the Major League Soccer regular season with a home match against NYCFC on March 5 at 5 p.m.
Highlights
(Video by Orlando City SC Communications)
Tony Rocha Injured
With right-backs Rafael Ramos and Kevin Alston already out with injury, Kreis had to look for other options. In Saturday's win, he lined up Donny Toia at right-back while putting Tony Rocha at left.
Rocha would go down with an injury in the 60th minute. Victor "PC" Giro replaced Rocha.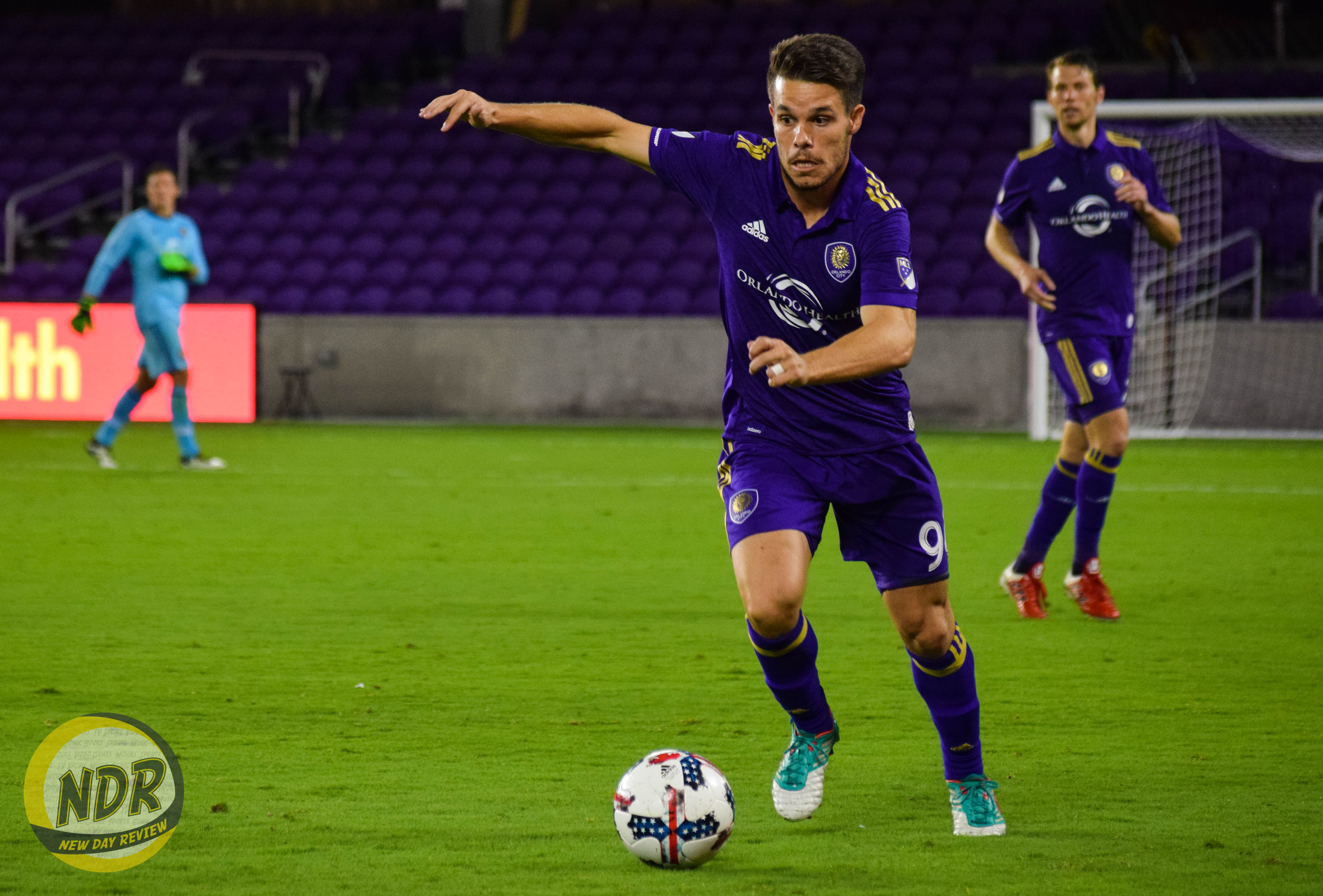 "Probably the biggest downfall is to lose a player to injury again," Kreis said. "So, that will be our third outside back that's been injured in the span of a few weeks for us, so we have a difficult task ahead."
Besides Rocha, defenders José Aja and Jonathan Spector also went down during play, but, in both situations, it appeared to only be cramps. Kaká played the entire first half but didn't return to field for the second. Kreis said the 34-year-old was dealing with tightness and nothing serious.
'Next Play' Mentality Still Important to Kreis
During the friendly, Kreis could be heard yelling to his players two words: next play. Throughout the 2017 preseason, the second-year head coach has emphasized the importance of body language and next-play mentality.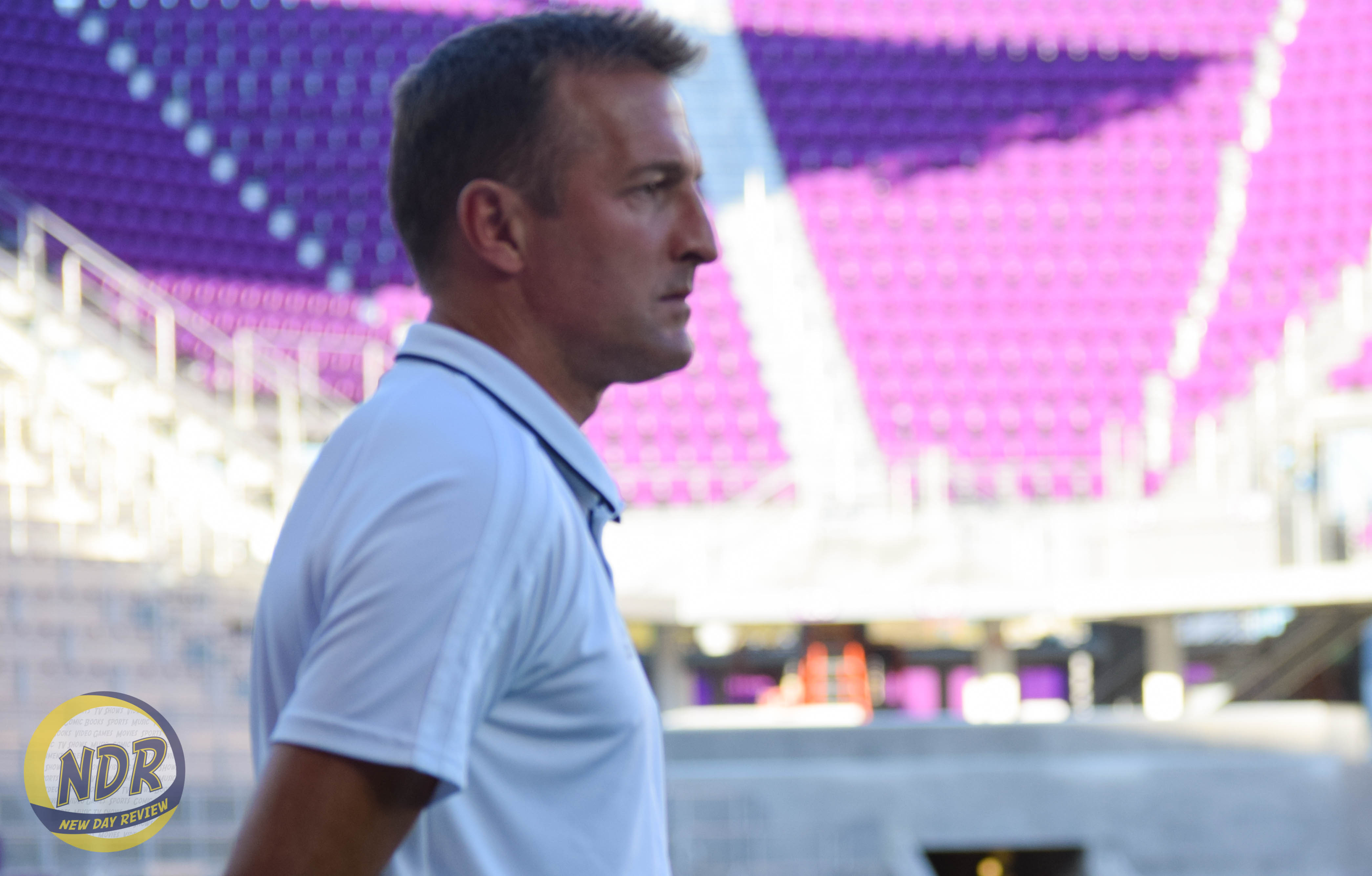 In Saturday's win, he targeted Larin and Toia, among others.
"I think it's very important. You lose the ball, or you make a bad play, you need to get your head up and just pressure the ball right away," Larin said after the game. "When you lose it, get it back. If you don't have the ball, you can't score. So I think it's very important, and body language has to be very good, and I think it helps, and it helped today, and you see everyone did well."
Different Carlos Rivas in 2017
Kreis joined City in the middle of July last season after the firing of now-Minnesota United FC head coach Adrian Heath. Prior to Kreis' hiring, Rivas was didn't come off the bench in five games, was used as a substitute in eight and started three. After Kreis was hired, Rivas didn't play in six games, came off the bench in five and started four.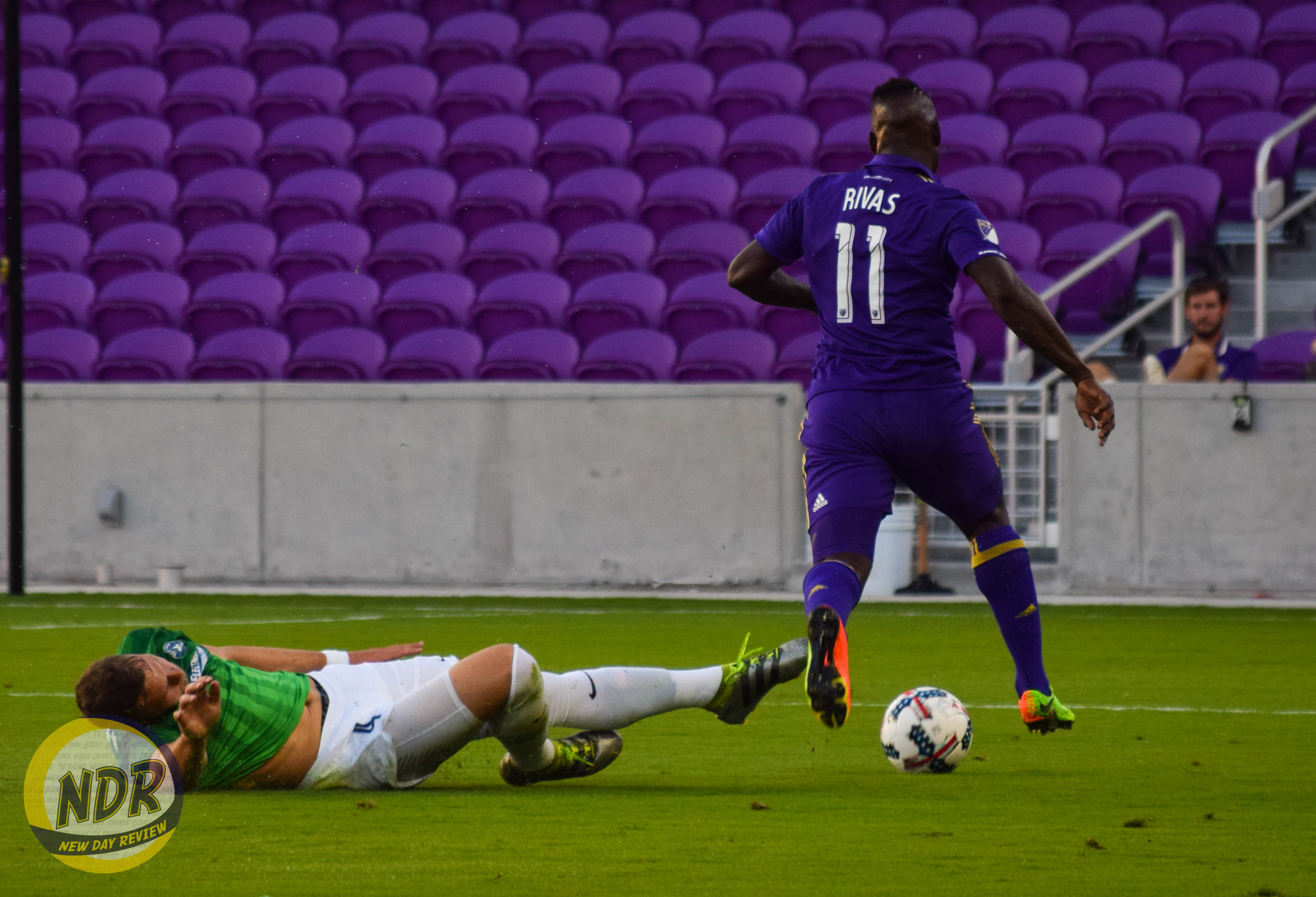 Rivas finished the 2016 season with three goals and four assists in 799 minutes of play.
"I was only with him for three or four months last year," Kreis said. "In my time here, he was excellent. His spirit around the group and around the training sessions was always good. I probably, towards the end of the season, probably thought to myself he didn't get enough opportunities. So he played the last couple games, and he played very well. So, really, kinda proved himself at that moment that he was ready for a bigger chance here."
Scoring
| | | | |
| --- | --- | --- | --- |
| Time | Team | Goal-scorer | Assisted by |
| 4' | Orlando City SC | Ricardo Kaká | n/a |
| 25' | Orlando City SC | Cyle Larin | Carlos Rivas |
| 35' | Orlando City SC | Cyle Larin | Carlos Rivas |
| 89' | Saint Louis FC | Milan Petosevic | n/a |
Statistics and Starting Lineups
| | | | | |
| --- | --- | --- | --- | --- |
| | Goals | Assists | Shots | Shots on Goal |
| Orlando City SC | 3 | 2 | n/a | n/a |
| Saint Louis FC | 1 | 0 | n/a | n/a |
Orlando City starting XI (4-4-2): Bendik; Tony Rocha, Jonathan Spector, José Aja, Donny Toia; Ricardo Kaká (C), Will Johnson, Antonio Nocerino, Matías Pérez García; Carlos Rivas, Cyle Larin
Saint Louis starting XI (n/a): n/a