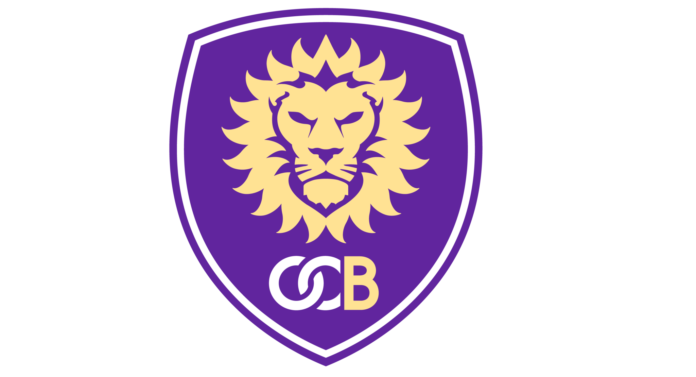 Feb. 13, 2017 at Sylvan Lake Park
Availability: HC Anthony Pulis, MF Lewis Neal
HC Anthony Pulis
Orlando City B held its first day of training on Monday.
Great to be back out on the field. On a personal level, more than anything, far too much time spent in the office in the offseason, going through video and recruiting. So it's fantastic just to finally get the group together and working out on the training pitch.
All but four players are new to OCB in the 2017 season.
They've integrated really well so far, to be honest. I'm really pleased with them. Big sort of objective for us is to try and recruit good people as well as good players, and I think we've done that. I think the character and the attitude that they bring will be excellent. And they've all worked extremely hard today. So we're pleased with the first morning.
Heading into the team's first day of training, Pulis and his staff held individual meetings and a team one over the weekend.
Well we had a series of meetings. We had some individual meetings on Saturday to go through some goals and just some individual aspects. And then we had a team meeting yesterday where we sort of set out our standards and values and what we expect of them every single day. So we went through all that this weekend. So they were under no illusions as to what's expected of them on and off the field from us.
When asked about what he learned from being OCB's head coach last season and what he will bring to coaching the team this year, Pulis said the biggest thing was to control the controllables.
Biggest thing for me is to try and control the controllables. The biggest thing with this team is there's so many moving parts. You get players from [Major League Soccer] coming across, players from the academy coming across as well as our—at the moment, we've got 14 guys. So there's a lot of moving parts. Just to try and sort of manage a little bit better if I can, and I can say try to control the controllables a little bit better.
Orlando City SC's USL side has so far signed 14 players.
I don't really want to single any one of them out. We've got 14 signed players. Ten of those are new signings. And it's gonna take time for them to adjust and to get used to the way we want to work. But I'm really pleased with our acquisitions and excited to start the season.
Orlando City B will join the club's other two teams and play the 2017 season in the new soccer-specific stadium in downtown Orlando.
It's fantastic motivation for our boys. I mean, one of the slides we showed on our presentation yesterday was an image of that new stadium that they get to play in every week. Personally, I'm very jealous that they get to play in that every week 'cus it's a fantastic stadium. It'll definitely be the best in USL. So I'm sure they're really excited, as I am as well.
When asked about his goals, Pulis said it was about making the playoffs again. Last season, OCB made the playoffs as the eighth seed and lost to the New York Red Bulls II 4-0 in the first round.
I think to make the playoffs would be a realistic goal again. We did that last year. And then obviously to try and improve every single one of our players and hopefully give them an opportunity to try and move across to the MLS team. We did that with three players last year. We've set ourselves a higher bar. So hopefully we can do that again. But from a team perspective, try and make playoffs. But it won't be easy. We're in the Eastern Conference this year that's going to be a lot stronger. We've got Ottawa coming in. We've got Tampa Bay Rowdies coming in. We've got St. Louis coming in. And they're really strong outfits. So our conference is going to be difficult this year.
The B team Lions will play the Rowdies three times this season.
You feel pressure to win every game. But it's an added little spice to it, I think, that we're playing our local rival three times. So, obviously, the first one's our opener. So we'll be excited about those for sure.
Among the team's four returning players are Michael Cox, Neal, Jake Fenlason and Zachary Ellis-Hayden.
Their role's massive. We spoke to those four guys: Cox, Neal, Fenlason and Hayden. They're the only four remaining from our group last year. So, they understand the way that we want to play, the way we want to run things on a day-to-day basis. And they've got a massive role behind the scenes to almost help the new lads become accustomed to the way we want to do things.
While there are 14 signed players to the roster, Pulis and his staff had multiple trialists at the team's first day of training.
We're gonna have six or seven trialists in with us over the next week or two, maybe more, getting added. Like I said, we've got 14 signed USL contracts. Ideally, we'd probably like to add another two or three, if possible. Just to give us some more competition as well. Obviously knowing that we're gonna have players coming across from MLS, and players hopefully supplement nicely from the academy as well.
When asked about which players would be coming down from the club's MLS side, Pulis said he has spoken to City head coach Jason Kreis but said he can't talk about details.
Yes, but I can't tell you.
With regard to the goalkeepers on the first-team roster, Kreis said having newly acquired goalkeeper Josh Saunders on that team will allow Earl Edwards Jr. to play meaningful minutes for the United Soccer League side.
It's fantastic for any guys that come across and play for us. To play meaningful, competitive minutes in what is now the second division of professional soccer in United States. And I think it's important, as a club, that we communicate that we're with them, that it's a positive for them. It's a positive for them to come down and get minutes, to help them improve, to help them get better and to hopefully, when they get that call-up to then go into the MLS group, that they are better prepared for it.
Pierre da Silva is the club's first player to advance from the academy through the USL side to the MLS squad.
Delighted for Pierre, as I was Mikey and Tony last year when they got the call as well. You almost get a—you strike up a really close relationship with these players throughout the course of the season. And to see them sort of fulfill their dreams and their goals was obviously to try and make that jump to the MLS team. And to see them do that was, obviously, we took great satisfaction in that.
MF Lewis Neal
Neal recorded two goals and two assists last year for OCB.
Wonderful. Couldn't wait to get back out there. It's been a long offseason. Been itching to get back out there. I mean, the thing I enjoy the most is still playing. To be back out there with the lads, in the locker room…it's just great to be back in the building and back at it.
When asked about the host of new players on the squad, Neal said he understands that it's the nature of the team to see players come and go.
It's like starting all over again, how we did last year… With this team, with what it's there for, for the development side, so I think there's always gonna be quite a bit of turnover. So, no, looking forward to it. A lot of decent guys so far. Really, really good personalities that they seem to have brought in so far. Had a couple of sessions last week and got to see them a little bit then. So, just looking forward to seeing how it develops. It's an interesting time of the year. There's a lot work to be done from a coaching side of things, to get everybody on the same page again. But, again, looking forward to it, and hopefully we'll be a little bit better than we were last season.
When asked about his new teammates who have had experience in the USL, Neal said it's good to have players who are attuned to the professional-athlete life.
I think it's great because they've had a season behind them, under their belts. Wherever they've been, whether it's Red Bulls, whether it's Charlottes. Some of these guys have come in from different USL clubs. And so I think it's great for them. And their experience sort of been able to have been in and around it because it's not easy with the travel and everything that goes around. It's the same with the MLS boys. It's a similar sort of thing with all the traveling and the games that you're playing—so many days. I think the first 35 days of the season we play like nine games. So it's gonna be a real test for everybody, and the whole squad's gonna need to be used. And we need to really get that team spirit and that camaraderie amongst the guys.
For Neal, the new soccer-specific stadium is an opportunity to get more support.
Of course. How couldn't you be when you look at that beautiful facility that's been built down there? Me personally, I can't wait to experience playing in that stadium. Hopefully we'll get one or two more fans than we did than we did out in Melbourne just to give us a little bit of support. But no, I mean, the guys, I'm sure, when they signed and found out what they were gonna be playing in, I'm sure it's a dream come true for a lot of people.
When asked about how the first day of training went, Neal said he enjoyed the 11-v-11 work.
Obviously not having to run at the end. Just to actually play is nice. That's the bit that I don't enjoy anymore, unfortunately. But it has to be done because it's part of the process. Just getting in there. I guess getting out onto the field with the 11-v-11 stuff, the tactical side of things and just seeing how everybody develops with how the coaches want us to play and the tactics and the way in which we're gonna play in and what Coach is gonna—the high, intense, exactly the same as the first team—the high, intense pressing and closing down. It's okay here saying it, but it's a lot different when you have to go out there and do it 'cus it's hard work. It's not easy. It's gonna be interesting to see how our boys take that on board.
When asked about his role as a leader on the team, Neal said he's not one to change what he did last year.
I don't tend to change too much from what I did last year. Just try and be a leader, try and show by example. It's not always what you say coming out of your mouth. Sometimes leading by your actions sometimes. And hopefully—and I've learned a little bit from last year myself as well. Because it was, again, that was a new part for me coming down and being the leader of that group and being such a young group. A lot of the guys look up to you and take on board what you do on—not just on the field but off the field as well. So I continue to try and do that, and we had a little of success with the guys that went up to MLS last year and obviously Pierre da Silva signed. For me, that's a success in itself, just from the three boys that went on. Unfortunately, Mikey Ambrose has gone on to Atlanta. But, for me, that's a great start for the first year of OCB.