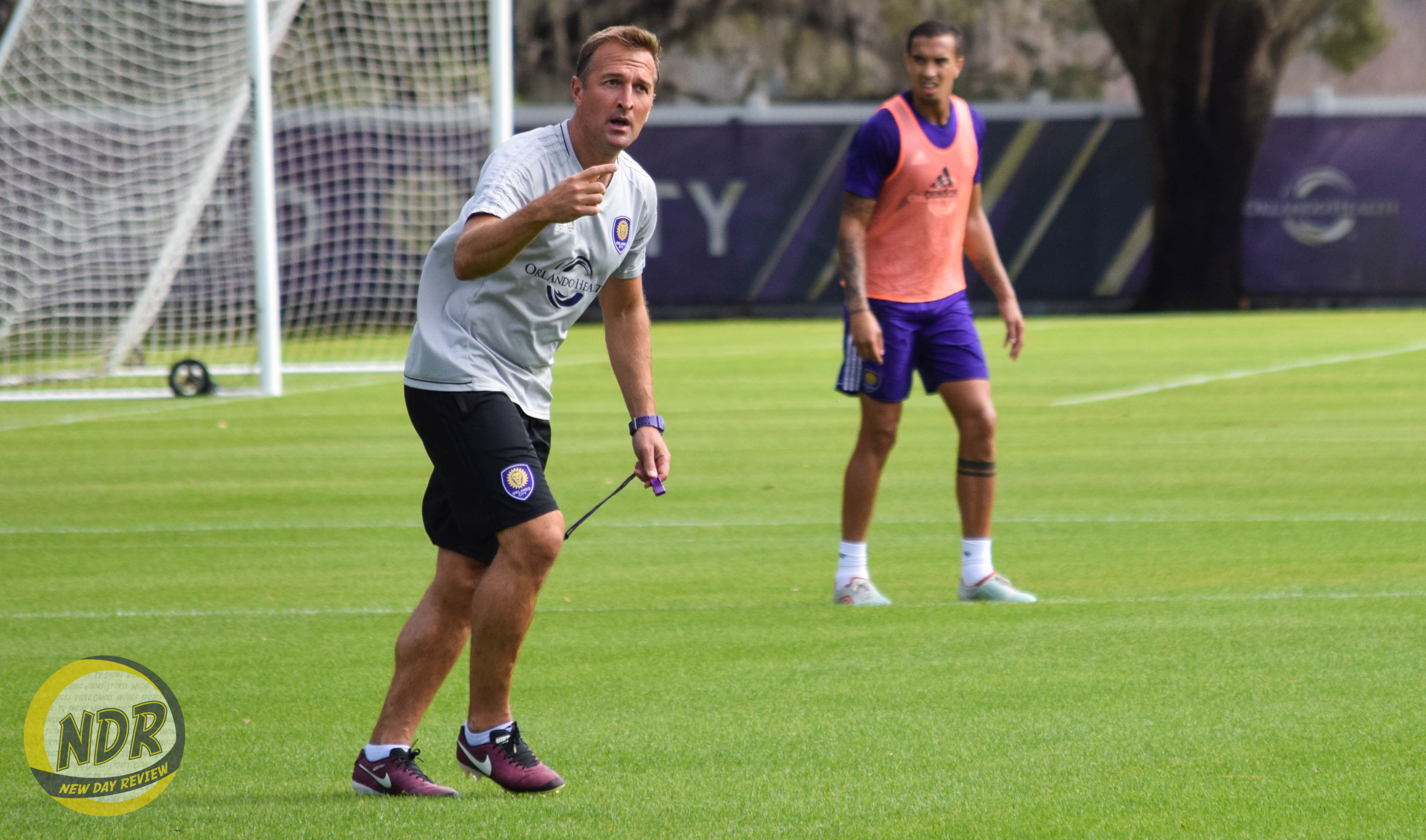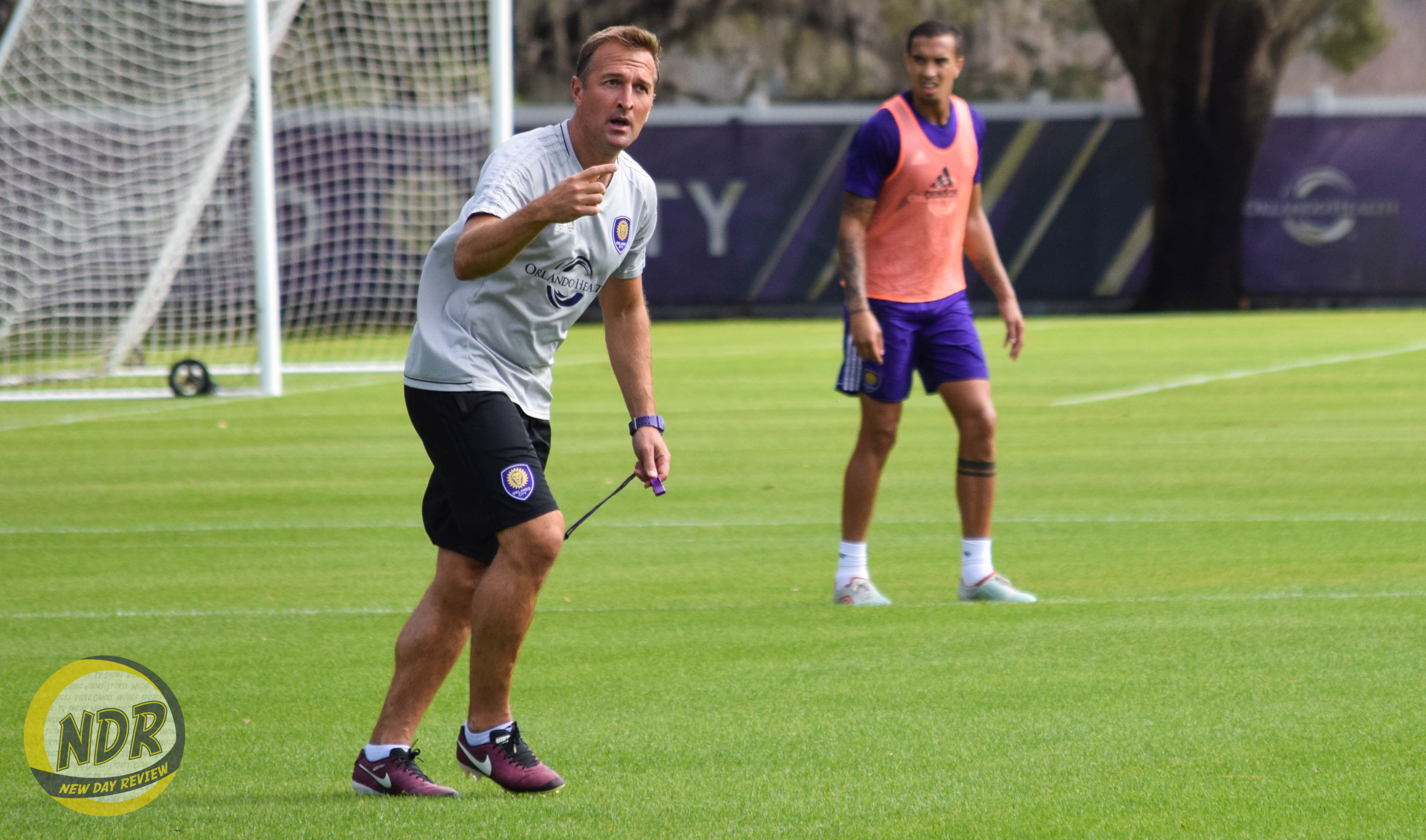 ORLANDO, Fla. – Orlando City SC head coach Jason Kreis knows a thing or two about being successful in Major League Soccer. Kreis is sixth all-time on the goals-scored list, tallying 108 goals over his 12-year MLS playing career, and is also the youngest coach to ever win the MLS Cup.
So when the 44-year-old head coach highlights little factors like body language, players presumably take heed of the new lessons—for the most part, at least. During Tuesday's training session, Kreis yelled at his team during an end-of-training scrimmage because of poor body language.
"Little disappointed. Disappointed with reactions to things," Kreis said after training Tuesday. "Talked a lot about having positive reactions to negative things, and there were some negative things in the training session. I just started to see a lot of guys reacting with their heads down and not in the manner in which we've set. The expectational (sic) level that we've set over the first two weeks is higher than what we had today.
"So, had to remind them of what we're about."
And it appears Kreis' not-so-subtle reminder was memorable enough. Second-year Lions midfielder Richie Laryea said he thought the team's body language was better during Wednesday's training session.
"[Tuesday], obviously, as you guys probably have seen, [Kreis] wasn't too happy," Laryea said after training Wednesday. "But today, I thought it was a lot better. Everyone's competing. There's no like people throwing their hands up. Lose the ball, get back at it, defend—that type of thing."
The message is as clear as Kreis shouting "Next play!" across the practice pitch. That's key to note: It's not just about moving on from the bad plays but the good ones as well. For some players, especially the younger ones, this newfound response takes time getting used to.
"It takes times… So if you made the pass, you don't have time to stand still or admire anything," Laryea said. "You have to get back on your horse and get ready to get another ball and make another play. So it's something that you have to get used to, but I feel like everyone's getting it."
For Kreis, it's just a matter of how the individual responses affect the team's overall success.
"We just don't have time for that," Kreis said. "There's gonna be lots of mistakes. [They] happen in this league in training sessions and matches. It's my opinion that the teams that react the best to those mistakes and react the quickest are often times the ones that have the most success."
Orlando City will host a preseason training scrimmage at Sylvan Lake Park on Saturday with the United Soccer League side Tampa Bay Rowdies and Montverde Academy. The 2017 season will start on March 5 against New York City FC in the club's new soccer-specific stadium in downtown Orlando.