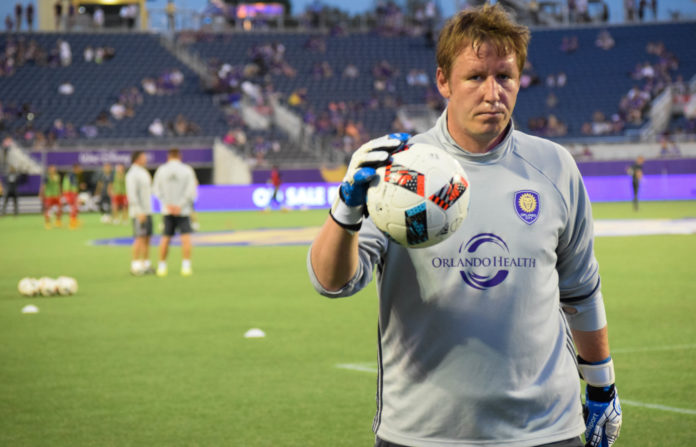 Orlando City SC saw another member of its senior team's coaching staff depart on Thursday. According to a press release by the club, goalkeeper coach Stewart Kerr has accepted a job with Vancouver Whitecaps FC.
"Stewart approached us and expressed his intentions to move closer to his family in Canada," City general manager Niki Budalic said, per the release. "He has been an important part of our technical staff, but we respect and understand his decision to put his family first. We thank Stewart for his time with us and wish him the best of luck."
The one-year Lions keeper coach came to Orlando with current City goalkeeper Joe Bendik after three seasons with Toronto FC. Bendik recorded the second-highest number of saves in Major League Soccer in 2016. He also tallied 11 MLS Save of the Week honors.
"We are finalizing conversations with a handful of individuals and will have a full-time goalkeeper coach in place by the start of preseason later this month," Budalic said.