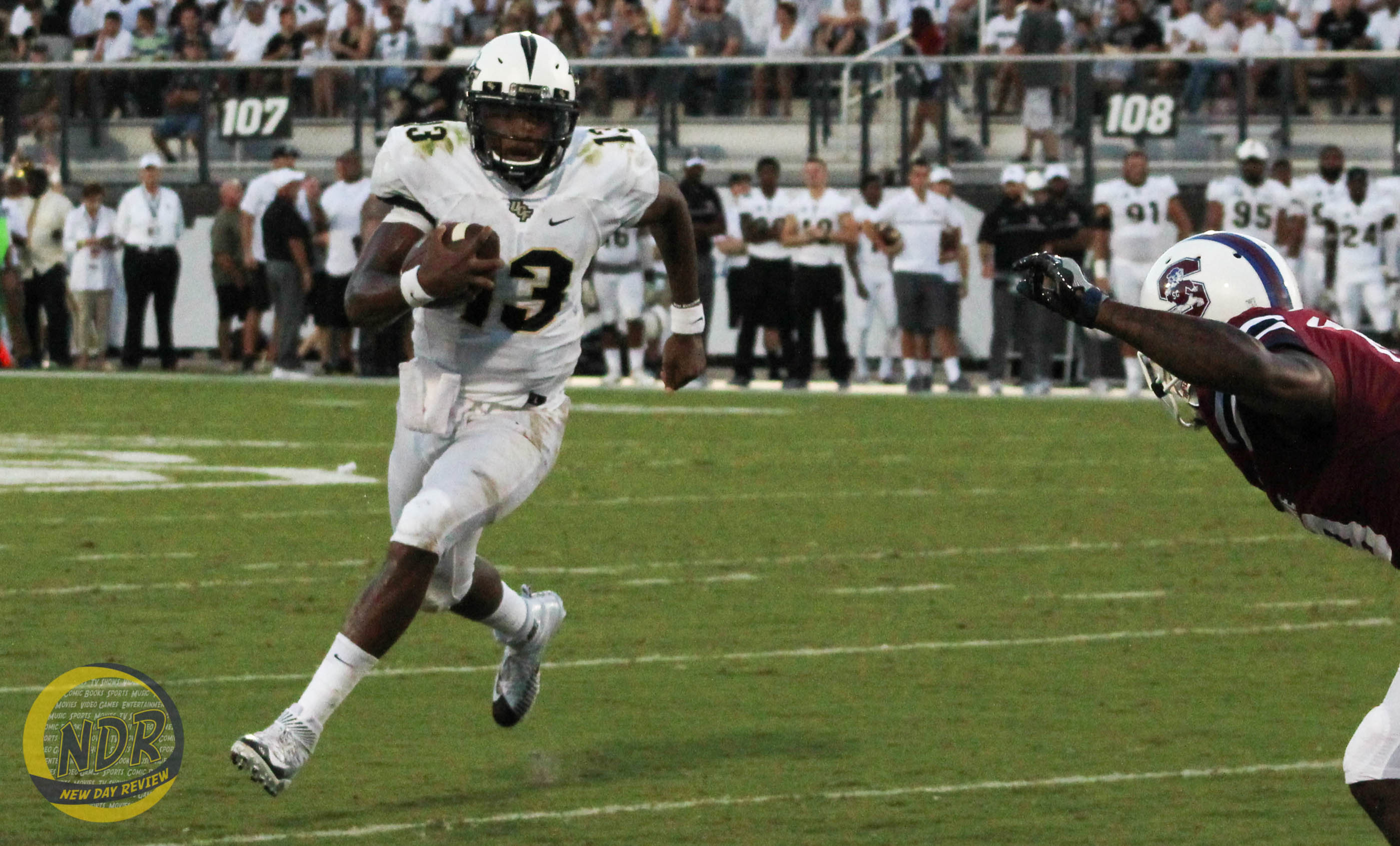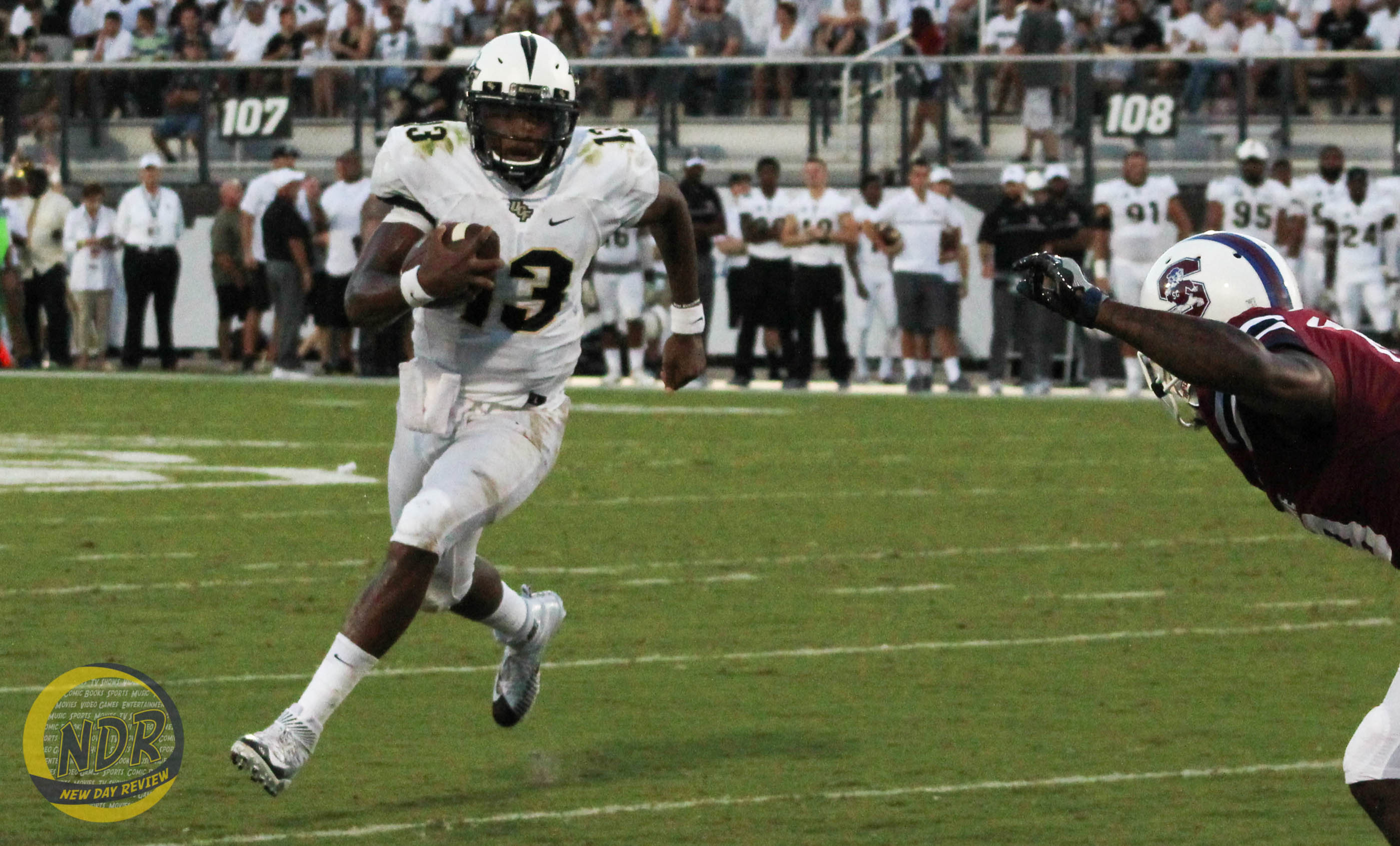 Notes & Quotes: UCF Football (Week 7)
Making good use of a surprise bye week in the wake of Hurricane Matthew, a well-rested University of Central Florida returns home to host the reigning American Athletic Conference East Division champions, the Temple Owls (3-3, 1-1 in AAC), on Saturday.
The Knights (3-2, 1-0 in AAC), who won back-to-back road games before last week's mactchup against Tulane University was postponed, are looking to recapture momentum in the thick of conference play.
"I felt like our team was on a roll a little bit," UCF head coach Scott Frost said. "Coming off two road wins and having a game back home, I felt really good about our mojo. Now with a little bit time off, we've got to recapture that."
Temple makes the trip to Bright House Networks Stadium after coming off a 37-24 road loss to the University of Memphis. The Owls, who held a 13-3 halftime lead on Thursday, imploded in the second half to allow 24 unanswered points.
For the Knights, another game-time decision will be made at starting quarterback. True freshman quarterback McKenzie Milton is still nursing an ankle sprain sustained during a 53-14 win over Florida International University on Sept. 24.
In UCF's 47-29 victory over East Carolina University on Oct. 1, senior quarterback Justin Holman made his return under center after opening the year as the starter but struggled, throwing for 156 yards and two interceptions on 11-for-29 passing.
Frost reiterated the best player will get the starting nod.
"We've been really lucky so far this year, injury-wise," Frost said. "The one position we've had some nicks is at quarterback, and that changes things. But the layoff here has given us a chance to get healthier at that position… We'll see where it shakes out this Saturday."
Because of the inconsistencies within the passing game, the Knights have leaned heavily on their rushing attack, which has accounted for 15 of their 22 touchdowns through five games this season. Senior running back Dontravious Wilson continues to lead UCF with 279 rushing yards and eight total touchdowns for a unit that ranks fourth in the AAC in rushing, averaging 232 yards per game.
"We all look at him as a big brother," sophomore running back Taj McGowan said after. "He's really stepped into that leadership role and is really taking control… We just feed off of each other."
On the other side, Temple is No. 3 in the AAC in total defense, allowing 320 yards per game with the nation's No. 7 red-zone defense.
"I think they're active and aggressive up front," Frost said. "I don't think there's gonna be a team in our league that's going to be able to move the ball really consistently on Temple. You probably got to be able to hit them on some big plays."
Creating big plays, especially on defense and special teams, has been the catalyst to UCF's latest success. Against ECU, the Knights made timely defensive stops, forcing a safety and five turnovers, including senior defensive lineman Brendon Hayes' pick-six. True freshman running back Adrian Killins added to that with his 100-yard kickoff return for a touchdown, which landed him AAC Special Teams Player of the Week honors.
"It was [a] real big [mental boost]. It was huge for us because we emphasize that every week," senior linebacker Demeitre Brim said. "[Defensive coordinator Erik Chinander] told us we have to help our offense… We know at any given time they can explode for 30, 40 points. Sometimes it may take until the fourth quarter… We have to stop [our] opponent from scoring in the first three quarters [so our] offense can win the game for us."
For Temple, senior quarterback Phillip Walker will look to control the ball on a Knights defense that's tied for 32nd in the country in turnovers gained with five fumble recoveries and four interceptions. Walker, who has passed for 1,415 yards, has surrendered more interceptions (nine) than passing touchdowns (eight). Although, he tied a single-game school record against Memphis with 36 completions and 445 yards passing on 59 attempts.
The Owls' red-zone efficiency, however, has not faltered and currently ranks 22nd in the nation with 25 of 27 drives within the 20-yard-line ending in scores.
"[I've] seen enough to know their quarterback is a good player. He can beat you [in] a number of ways," Frost said. "I think that they have really good guys [in] the backfield that can do [a] good job blocking for them. So our defense has their work cut out for them."
Owls senior running back Jahad Thomas rushed for 199 yards and three touchdowns on 31 carries in last year's 30-16 win over UCF.
"They have a lot of weapons," Brim said. "I think [Thomas] is probably one of the best backs in our conference. We've got to get a game plan together to stop him and make them uncomfortable in what they do."
Temple will be without true freshman placekicker Austin Jones, who's out for the season with a torn ACL. True freshman walk-on placekicker Aaron Boumerhi will assume the Owl's kicking duties.
"We're looking forward to a whale of a game," Frost said. "We're approaching this like we're playing division champions Saturday."
Kickoff is slated for 7:30 p.m. on Saturday at Bright House Networks Stadium and will be broadcast on ESPNU.