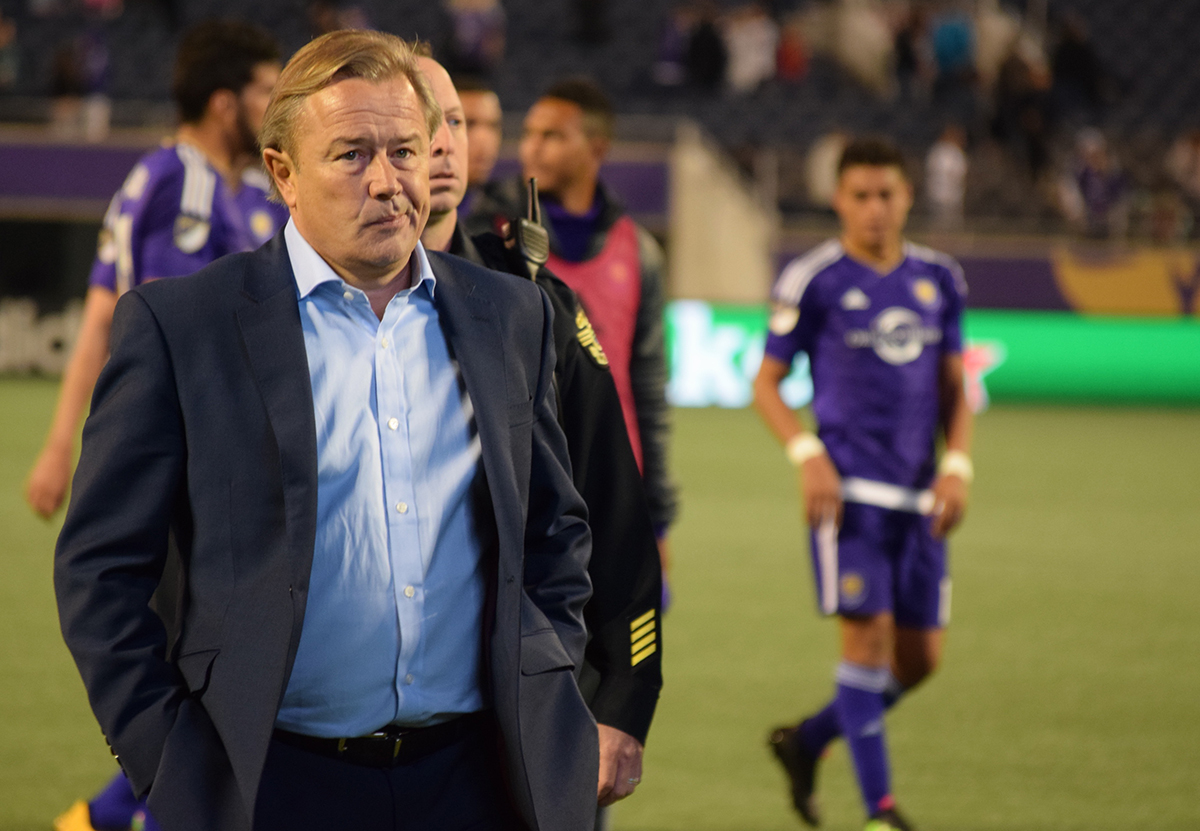 A team that began with high hopes of a deep playoff run now finds itself without leadership. On Wednesday, Orlando City SC announced the firing of head coach Adrian Heath.
Per the press release, the firing is effective immediately. The release also called Heath's departure "amicable."
"It is always a very difficult decision to part ways with a head coach, and not one that the board of directors has taken lightly," Orlando City founder and president Phil Rawlins said. "It is even more difficult when that coach has been instrumental in the growth of the club since its inception over eight years ago. Adrian has served this club with passion and enthusiasm.
"While our successes together are undoubtable, we believe the renewed energy this change will bring will be uplifting for the team. We feel that the time has come for us to move on with our future in [Major League Soccer]."
Heath has been with the club since its beginnings in Austin, Texas in 2008 with the Austin Aztex. In the club's United Soccer League days, Heath won two USL championships and three USL regular-season titles.
The firing comes two days after a 4-0 Independence Day loss to FC Dallas. Assistant head coach Mark Watson will also leave the club, per the report.
"This is a very difficult moment, but I fully support the decision made by the board," club majority owner Flavio Augusto da Silva said. "I want to thank Adrian for the commitment and hard work he has given our team over the years and wish him success in his career.
"Now, it's time for us to turn our focus onto the rest of the season. We will do everything in our power to continue improving and giving our fans the best of us because they have been fantastic supporters."
In Heath's stead, assistant coach Bobby Murphy and Orlando City B head coach Anthony Pulis will lead the Lions in MLS.
Orlando (4-4-8, 20 points), who is one spot out of the playoffs at No. 7 in the Eastern Conference, hosts the Houston Dynamo (4-8-5, 17 points) on Friday at 8 p.m. at Camping World Stadium.
(Featured photo by Victor Tan / New Day Review)