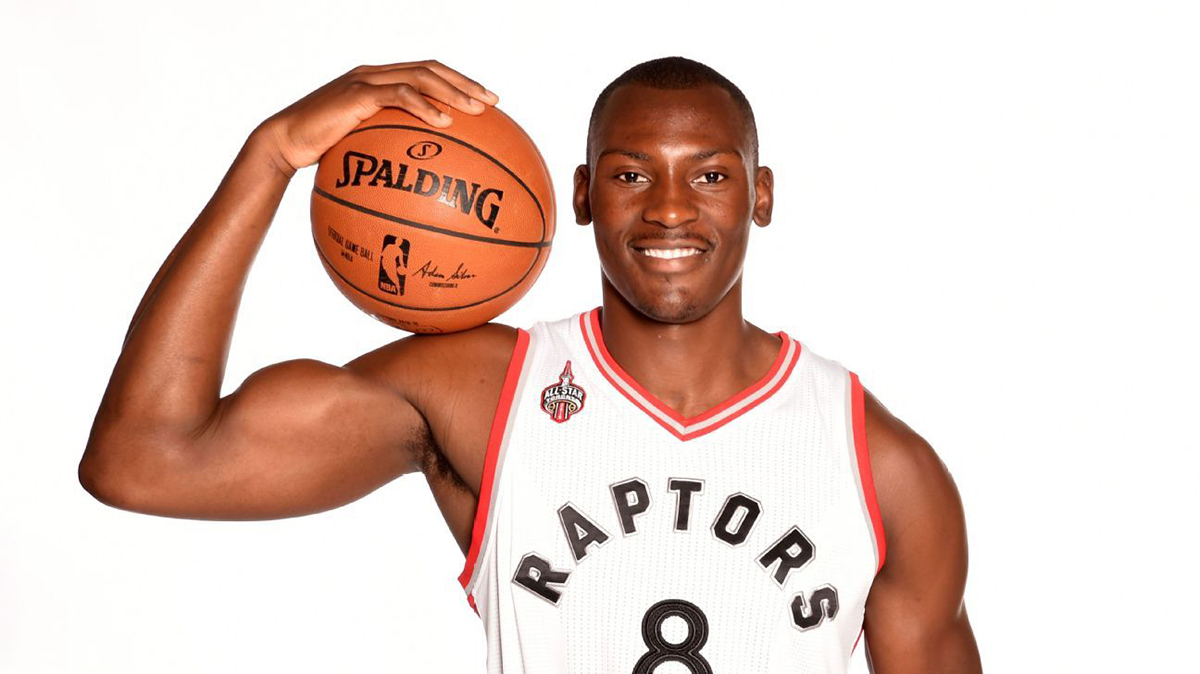 The Orlando Magic keep adding to their frontcourt. On Saturday, the Magic agreed to a four-year deal with former Toronto Raptors center Bismack Biyombo, according to a report by the Orlando Sentinel's Josh Robbins.
Per Robbins's report, citing The Vertical, Biyombo will make $72 million over the four years.
Biyombo began to shine for the Raptors in the Eastern Conference playoffs when starting center Jonas Valanciunas sustained an injury. In 20 appearances and 10 starts in the 2016 playoffs, he averaged playoff career-highs in points per game (6.2), rebounds per game (9.4) and blocks per game (1.4). The 23-year-old's highlight performance was in their Game 3 victory over the Cleveland Cavaliers. In the 99-84 win, he posted seven points, 27 rebounds and four blocks. Toronto ultimately fell to the eventual-NBA Finals champions in six games.
While Biyombo doesn't boast an offensive game to reckon with, his shot-blocking ability and physical presence (6-foot-9, 245 pounds) makes Orlando's interior defense that much more intimidating. Though, the Magic are still lacking in the backcourt. Orlando has acquired D.J. Augustin via free agency, Jodie Meeks through a trade and agreed to a contract extension with Evan Fournier, but unless Mario Hezonja—last year's fifth-overall pick—has a breakout season, Orlando's offense might lack a consistent perimeter threat.
Here's who the Magic have acquired this offseason.
| | | | |
| --- | --- | --- | --- |
| Name | Former team | How acquired | Deal |
| Jodie Meeks | Detroit Pistons | Trade | $18.8 million / 3 years |
| D.J. Augustin | Oklahoma City Thunder | Unrestricted free agent | $29 million / 4 years |
| Evan Fournier | Orlando Magic | Restricted free agent | $85 million / 5 years |
| Jeff Green | Los Angeles Clippers | Unrestricted free agent | $15 million / 1 year |
| Bismack Biyombo | Toronto Raptors | Unrestricted free agent | $72 million / 4 years |
(Featured photo by Ron Turenne / Getty Images)
(All statistics via Basketball-Reference.com)