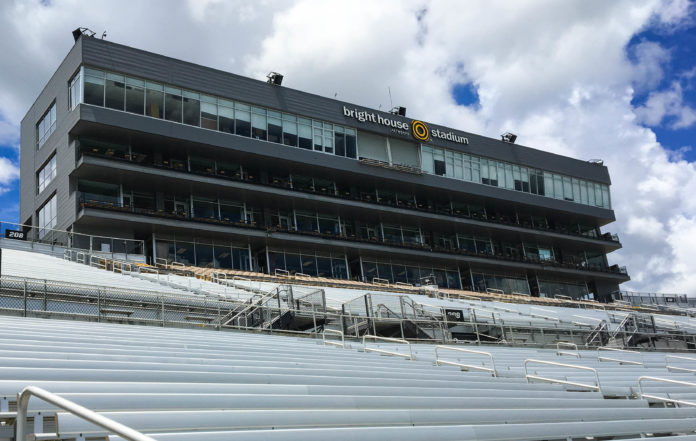 After 10 years as Bright House Networks Stadium, the home field for the University of Central Florida receives an official name change. On Wednesday, the school announced Bright House Networks Stadium would now be named Spectrum Stadium.
Bright House Networks, which was name of the previous sponsor, changed its name to Spectrum. So, the move for UCF to follow aesthetic suit is nothing more than expected and routine. Signs and other public, name-related imagery will replaced over the next few months before the 2017 season.
Spectrum Stadium will host its first event with the spring football game on April 22. Afterward, UCF will host its 2017 football season in the 44,000-seat stadium. Here's UCF's home schedule for 2017.
Florida International University, Sept. 2
University of Memphis, Sept. 9
Georgia Tech, Sept. 16
University of Maine, Sept. 30
East Carolina University, Oct. 14
University of Connecticut, Nov. 11
University of South Florida, Nov. 24
UCF's spring football game is at 6:30 p.m.