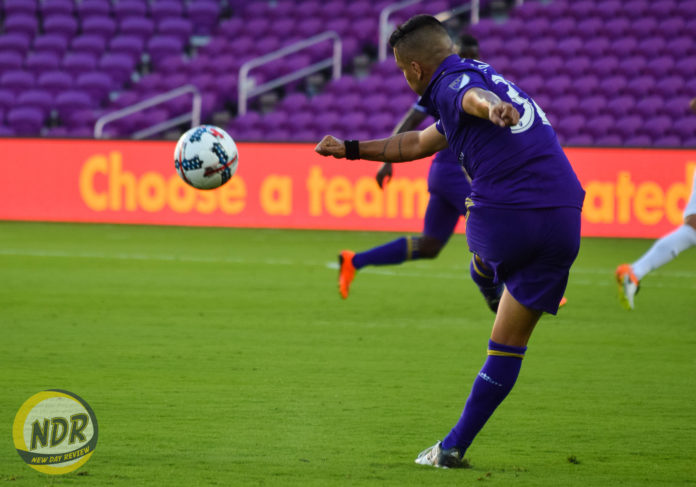 Orlando City SC will be down one of its starters for Saturday's match against the Los Angeles Galaxy. On Tuesday, the Major League Soccer Disciplinary Committee announced a one-game suspension for City midfielder Matías Pérez García.
The committee cited MPG's actions in the 42nd minute of the 1-0 win over the New York Red Bulls on Sunday. Here's a video of the interaction between MPG and the Red Bulls' Felipe Campanholi Martins.
When considering who to replace MPG, there are two names that come to mind: first-year Lions Giles Barnes and Luis Gil. Barnes plays a similar position to MPG except he plays opposite the Argentinian. Gil, who made his debut against New York, substituted on for MPG in the 84th minute.
City's sold-out match against the Galaxy on Saturday will be at 2:30 p.m.