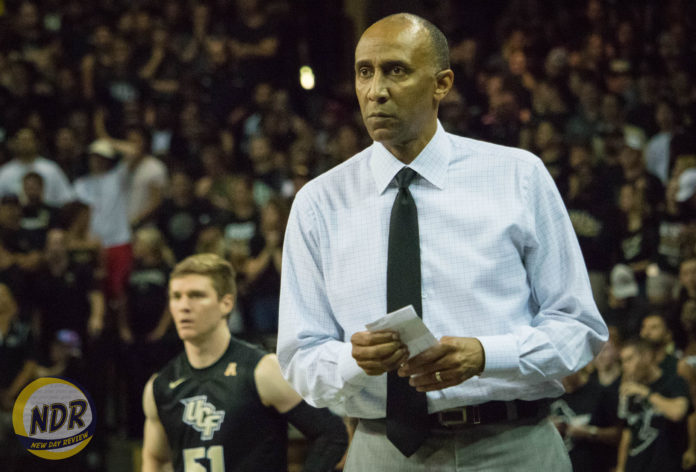 A turn-around season for the University of Central Florida has seen the Knights go from bottom-dwellers in their conference to contending for a national title. That's due largely in part to the hiring of first-year UCF head coach Johnny Dawkins.
Now, the two-time National Invitation Tournament winner has led the Knights to a semifinals appearance in the NIT, the school's first-ever showing. For his efforts, Dawkins has been named one of 20 finalists for the 2017 Jim Phelan National Coach of the Year Award, according to a press release by UCF.
Dawkins has led the Knights to a 24-11 overall record so far, the Knights' first winning record since entering the American Athletic Conference. With a win over Texas Christian University on Tuesday, the Knights will tie a 2004-05 school record for most wins in a season with 25.
UCF made appearances in both the NCAA tournament and the NIT, but the Knights' win over the Colorado Buffaloes in Round 1 this season was the Knights' first-ever postseason win. The Knights have three postseason victories now, beating Colorado, Illinois State University and the Illinois Fighting Illini.
The winner of the Jim Phelan Award will be presented in Phoenix, Arizona, at the men's NCAA Division I championship.