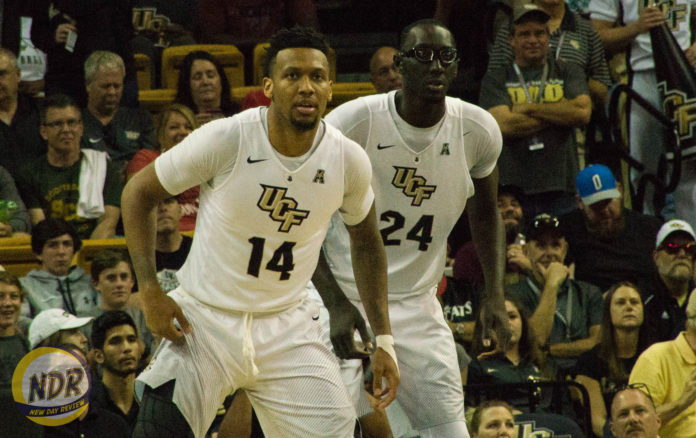 First-year University of Central Florida head coach Johnny Dawkins has helped the Knights to an unprecedented level. Until the 2016-17 season, UCF has never had a winning record in the AAC. Now, the Dawkins-led Knights advance to the postseason for the first time since the 2011-12 season.
The fourth-seeded Knights will host the fifth-seeded Colorado Buffaloes at CFE Arena on Wednesday at 7 p.m. This is the first time UCF has ever hosted a National Invitation Tournament game and the second time ever the Knights will participate in the NIT. UCF has also been to the NCAA Tournament four times after winning four American Sun Conference championships (1994, 1996, 2004, 2005).
UCF returns to Orlando after being eliminated from the AAC conference tournament by the SMU Mustangs in the semifinals 70-59. The Knights did, however, find success in the tournament, earning a 30-point win over the Memphis Tigers in the quarterfinals.
If the Knights win on Wednesday, they will play the winner of a matchup between the No. 1 Illinois State Redbirds and the No. 8 UC Irvine Anteaters. That game will be played sometime between March 16 and March 20.
After the first three rounds are played at the higher seed's home court, the semifinals and the finals will be played in Madison Square Garden on March 28 and March 30, respectively.