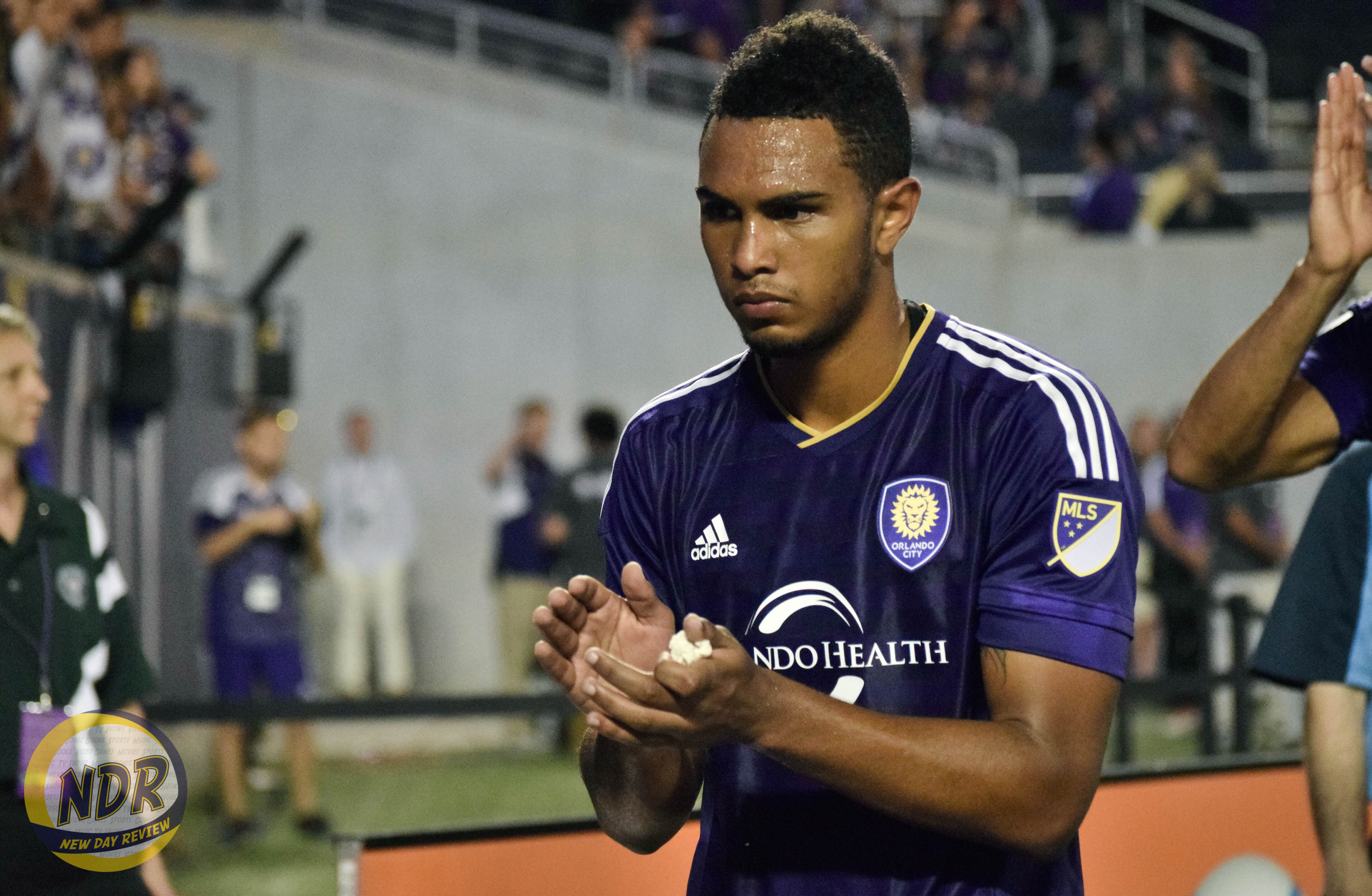 Orlando City SC defender Tommy Redding will have a chance to represent his country once again. On Tuesday, the United States Soccer Federation announced the 24 players who would be joining the U-20 team for an 11-day training camp ahead of the 2017 CONCACAF U-20 Championship in February. From that tournament, four teams will go to the 2017 FIFA U-20 World Cup in South Korea in May.
Redding, who has made international caps for the U-17, U-18 and U-20 teams before, is on that 24-player roster.
"Our objective for this camp is to continue our preparation for the U-20 World Cup qualifiers," U-20 head coach Tab Ramos said, per the release. "After having a fitness camp followed by a camp with a combination of fitness and local games, now we are looking to get into rhythm and select the final roster."
For Redding, camp won't be far from home. The USMNT's training camp starts Tuesday and goes until Feb. 10 in Orlando, Fla. At the conclusion of Ramos' camp, the head coach will select 20 players to travel to San Jose, Costa Rica, for the tournament.
World Cup qualifying will be from Feb. 17 to March 5. The U.S. will play its first game against Panama on Feb. 18 at 4 p.m.
Roster by position
Goalkeepers (3): Jonathan Klinsmann (University of California), JT Marcinkowski (Georgetown University), Brady Scott (De Anza Force)
Defenders (7): Hugo Arellano (Los Angeles Galaxy), Justen Glad (Real Salt Lake), Aaron Herrera (University of New Mexico), John Nelson (Internationals SC), Erik Palmer-Brown (Sporting Kansas City), Tommy Redding (Orlando City SC), Auston Trusty (Philadelphia Union)
Midfielders (8): Danny Acosta (Real Salt Lake), Tyler Adams (New York Red Bulls), Coy Craft (FC Dallas), Jonathan Gonzalez (CF Monterrey), Jeremiah Gutjahr (Indiana University), Sebastian Saucedo (Real Salt Lake), Joanathan Suarez (Queretaro FC), Eryk Williamson (University of Maryland)
Forwards (6): Jeremy Ebobisse (Portland Timbers), Brooks Lennon (Liverpool FC), Jonathan Lewis (New York City FC), Victor Mansaray (Seattle Sounders FC), Emmanuel Sabbi (UD Las Palmas), Brandon Vazquez (atlanta United FC)
Changes log
Headline: "Tommy Redding Named to U-20 USMNT for 2017 World Cup Qualifying" to "Tommy Redding Redding Named to U-20 USMNT Camp for 2017 World Cup Qualifying"