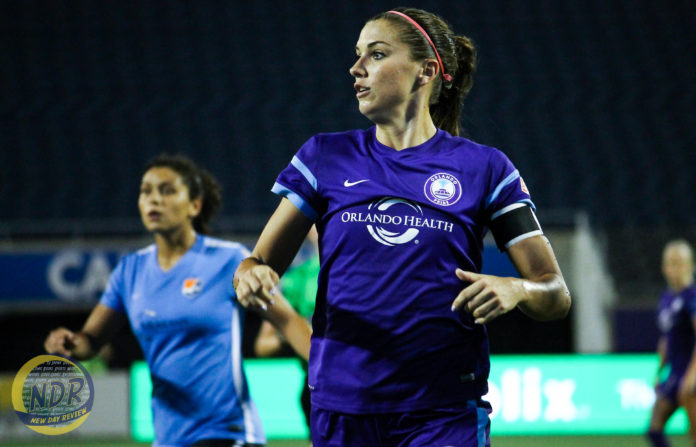 The Orlando Pride's star-studded roster added to its list of accolades on Wednesday. It was announced that Alex Morgan won the 2016 CONCACAF Female Player of the Year. Additionally, Ashlyn Harris won Female Goalkeeper of the Year, and Ali Krieger was named to the Best XI squad.
This is Morgan's second time winning the award. She led the U.S. women's national team with 17 goals. In club play, she scored four goals, including two NWSL Goal of the Week honors, and tallied an assist in the team's first season.
For the 31-year-old Harris, this is also the second time she's won her award. In the 2016 season, she recorded 62 saves, a 1.33 goals-against average and four clean sheets in 15 games. Harris also won the NWSL Goalkeeper of the Year award, earning nine NWSL Save of the Week honors.
Krieger, who was acquired via a trade with the Washington Spirit, helped Washington to its third-straight playoff appearance. The 32-year-old scored a goal in 15 matches.