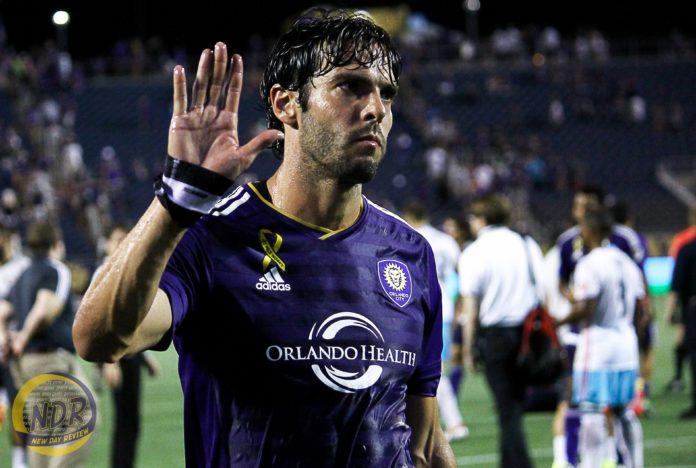 For Orlando City SC, the 2017 Major League Soccer season will be one with a lot of hellos and goodbyes. First, here's the good news: The Lions will begin playing in their new soccer-specific stadium in downtown Orlando. As for the bad news, that's more of a roster issue.
According to a report by FoxSports.com, team captain Ricardo Kaká said the 2017 season will be his lats with the Central Florida club. Kaká announced this in an interview with Brazilian program Desimpedidos. The following is the translated transcript, courtesy of TheManeland.com.
Interviewer: What are you going to do when you're done?

Kaká: I don't knoe yet. I don't know… I do want to stay involved with soccer. That's what I want.

Interviewer: How long are you still planning on playing?

Kaká: Next year will be my last at Orlando.

Interviewer: Then you'll return to Brazil—and where will you play?

Kaká: If I come back, it's São Paulo. Not even with a big-money offer from another club. It needs to have a context. You're not spending your whole day sitting in a chair looking at your bank account.
The 35-year-old has played 52 matches for City. In two seasons, he's scored 18 goals and tallied 17 assists in 4,394 minutes.