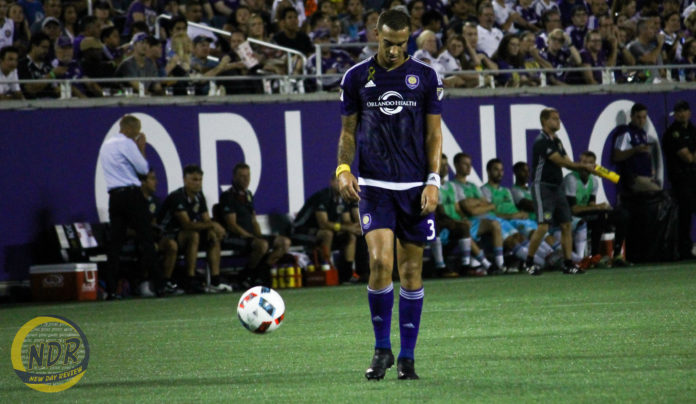 The Jason Kreis Era is in full motion. On Wednesday, Orlando City SC announced that it will not exercise contract options on six players. Those players include defenders Kevin Alston, Luke Boden, Seb Hines and Tyler Turner, midfielder Pedro Ribeiro and forward Júlio Baptista.
Alston, Boden and Hines all saw significant minutes in starting roles in the 2016 season. For Alston, he saw time as a starting right-back when Rafael Ramos went down with injury during the summer. Hines was a perennial starter on the back-line for the Lions after Orlando City had traded away Aurélien Collin. As for Boden, he was a fan favorite that had been with the club since its inception and United Soccer League days.
Combined, all three players featured in 118 matches for Orlando in Major League Soccer.
The 20-year-old Turner spent the 2016 season with Orlando City B, notching four goals.
Unfortunately for Ribeiro, he spent most of the season nursing a back injury and never was able to show out during Kreis' half of the season.
As for Baptista, he primarily made an impact as a substitute. Baptista scored six and goals and recorded three assists in 23 games in 2016.
"We would like to sincerely thank all six players for their contributiosn to the club, some of whom have been with us since USL," Lions assistant general manager Niki Budalic said, per the announcement. "We will remain in discussions with a few of them about a possible return in 2017."
Alston, 28, is eligible for free agency, allowing him to negotiate with any club, including Orlando City.