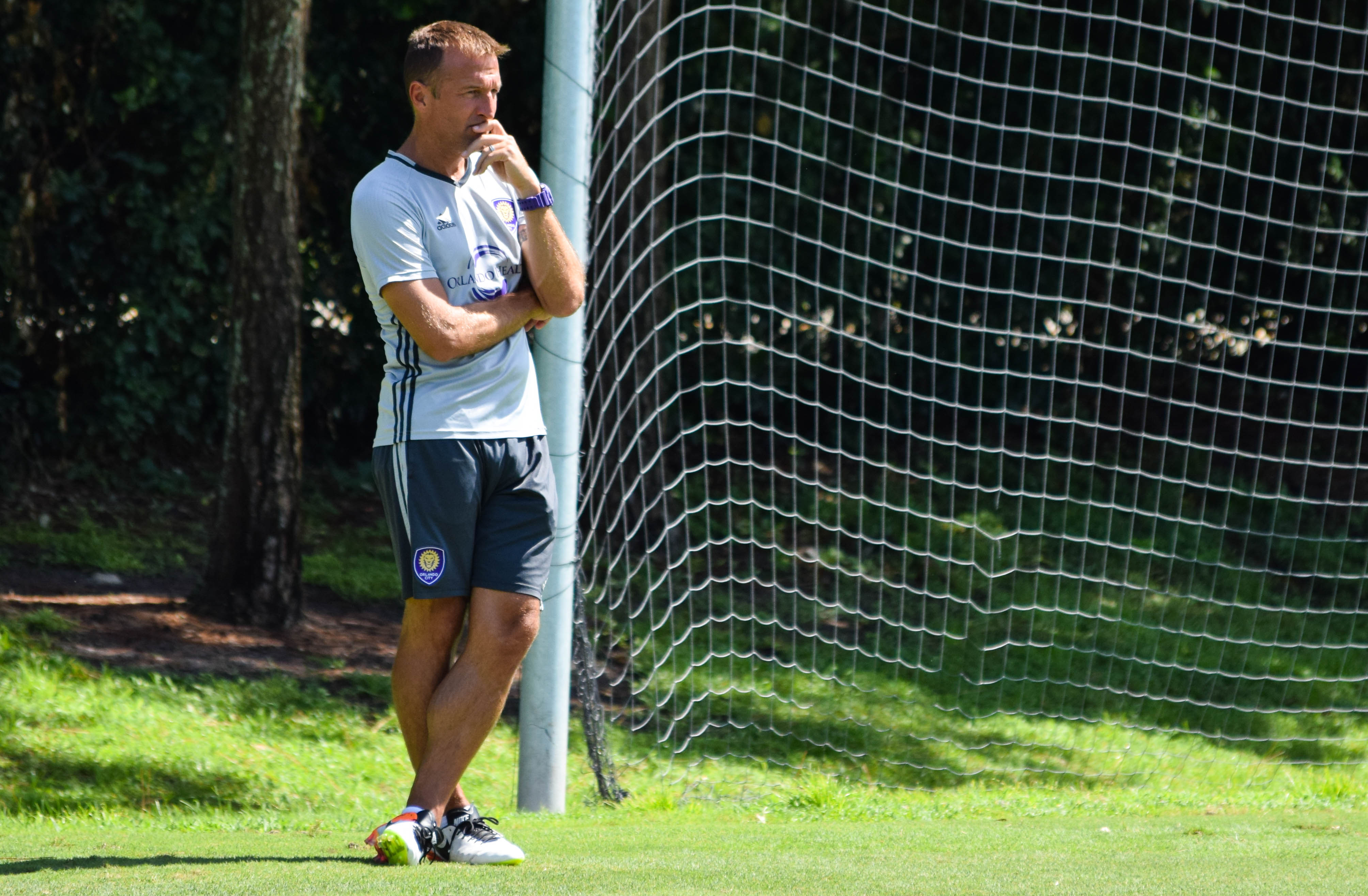 Oct. 13, 2016 at Sylvan Lake Park
Availability: HC Jason Kreis, GK Joe Bendik
HC Jason Kreis
According to a report by the Orlando Sentinel's Alicia DelGallo, midfielder Kevin Molino was dismissed from the Trinidad and Tobago men's national team's camp after he broke curfew and went to a night club.
First and foremost, most importantly, it's all to be determined. I haven't spoken to the player yet. So it's one thing to read something in the press; it's another thing to find out what the story is from the player. So we will wait to speak to the player and see what he has to say, as well as the coach of Trinidad [and Tobago]. I'll speak with him, as well. And it's difficult situation. Obviously, not something that we condone or support, but it's difficult to see whether or not that should affect his ability for our team. Certainly, if you have a disciplinary issue that happened when he was with us, there would be discipline to be had, but I'm the type of coach and leader that, first and foremost, wants to speak to the player and understand the situation before I decide what our actions are going to be.

[About Molino's situation], I would say [shocking]. Completely shocking, from my point of view that somebody with Kevin's mentality and work rate and humility would be doing something like that. So I think it's very, very important that we leave it for now and speak to him individually and see exactly what happened.
The Philadelphia Union are in sixth place in the Eastern Conference with 42 points. The seventh-place New England Revolution are only three points behind, and a win over Orlando City SC could ultimately seal the Union's playoff spot.
For me, it's an extremely hard-working team; a team that is very dangerous with the numbers of players that get involved in their attacks, with how direct they can be, with the danger they present in opponents' penalty boxes. We see from the prior matches that Orlando City's played against this team that there's been some goals that's been scored against us just due to balls being played in the box, and pandemonium and chaos happening there. We need to have our players very well-prepared for that.

And the part about the spoiler stuff for me, that's unimportant. That's really a side story that I don't is important to me or important to any of these players. From my point of view, the performance of our players, what we put into the game, how willing we are to showcase ourselves and to represent our fans the right way, those are the important things for me.
Following a 1-0 loss to the Montreal Impact on Oct. 2, City head coach Jason Kreis said he and his coaching staff wanted to give every player an opportunity to be "critically evaluated" before an impending offseason that is bound to have many offseason changes.
For this entire week, we've had all of the players, some of the B team players as well as the first-team players that have been with the B team, have been involved in our training sessions, and everybody's put forth a really solid effort.
Per DelGallo's report, defender Brek Shea injured his foot in a home match against the Columbus Crew on Sept. 17.
[His progress is] not good. He's had pain, hasn't been able to walk without a limp. So, yesterday went in for an injection, a cortisone injection to see if we can get rid of some of the pain, some of the swelling and get him at least back to a place where he can be training.
The Lions have two more regular-season matches this season. They were eliminated from playoff contention in a 1-0 loss to Montreal on Oct. 2.
It's going to be like a playoff atmosphere. All the games are, this late in the season, especially when a team needs to pick up points. For us, it's about playing with pride and trying to spoil.
After being eliminated from the United Soccer League playoffs in a 4-0 loss to the New York Red Bulls II, the Orlando City B players joined the senior team for training sessions as part of Kreis' plan to evaluate all available players before the offseason.
I think [there is a renewed sense of competition]. Earl [Edwards Jr.] and I have been training all year together, and it's pretty much just been Earl and myself, and he said to me that it's nice to have a couple other guys in there to feel like he's playing against, and, for me, to be around and see some newer faces on a more consistent basis. It's been good for the squad, I think.
After its match against Philadelphia, Orlando City will conclude its season with a home match against D.C. United. That will be the final match the Lions will play in Camping World Stadium.
Thing is to play with that same feeling like we need points and to stay on the same kind of progression to being the team that we want to be.