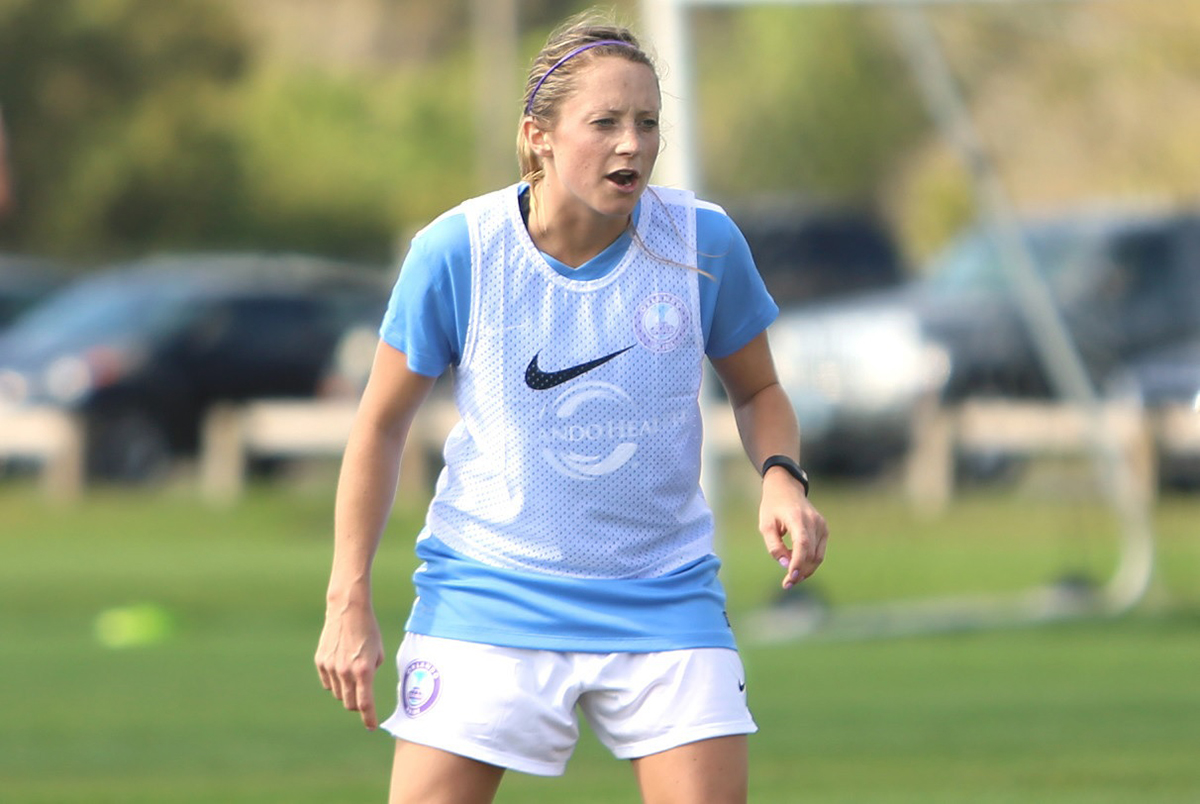 Orlando Pride midfielder Leah Fortune has retired from professional soccer, the club announced Thursday. Per the press release, she accepted a corporate position with The Dannon Company.
Fortune, who was born to American parents in Brazil, signed with the Pride after practicing with the club as a trialist. She played in the team's last three matches, making her NWSL debut in a 2-1 comeback win over the Boston Breakers.
"Leah is a consummate professional who turned up every day to training with great enthusiasm [and] focus and was prepared to do whatever was asked to help the team," Pride head coach Tom Sermanni said. "I'd like to thank her for her commitment to the squad and the manner in which she represented the club both on and off the field. We all wish her every success in her new endeavors."
The 25-year-old was born to American parents in Sãu Paulo and is a dual citizen of both the United States and Brazil. She became notorious on the pitch for her flip throw-ins that served as crosses toward the goal in almost every instance.
"It was an honor and privilege to play for the Orlando Pride for our inaugural season," Fortune said. "Thank you to Flávio [Augusto da Silva], Phil and Kay Rawlins, Tom Sermanni, my teammates and to the rest of the top-class organization. I enjoyed my time with the club and friendships made with both my teammates and the Orlando community.
"Though I have taken a position in the corporate world, I will be supporting and cheering on the Pride to many championships in the future."
Orlando will travel to Boston to play the Breakers at 6 p.m. ET.
(Featured photo by Charles King / Orlando Sentinel)