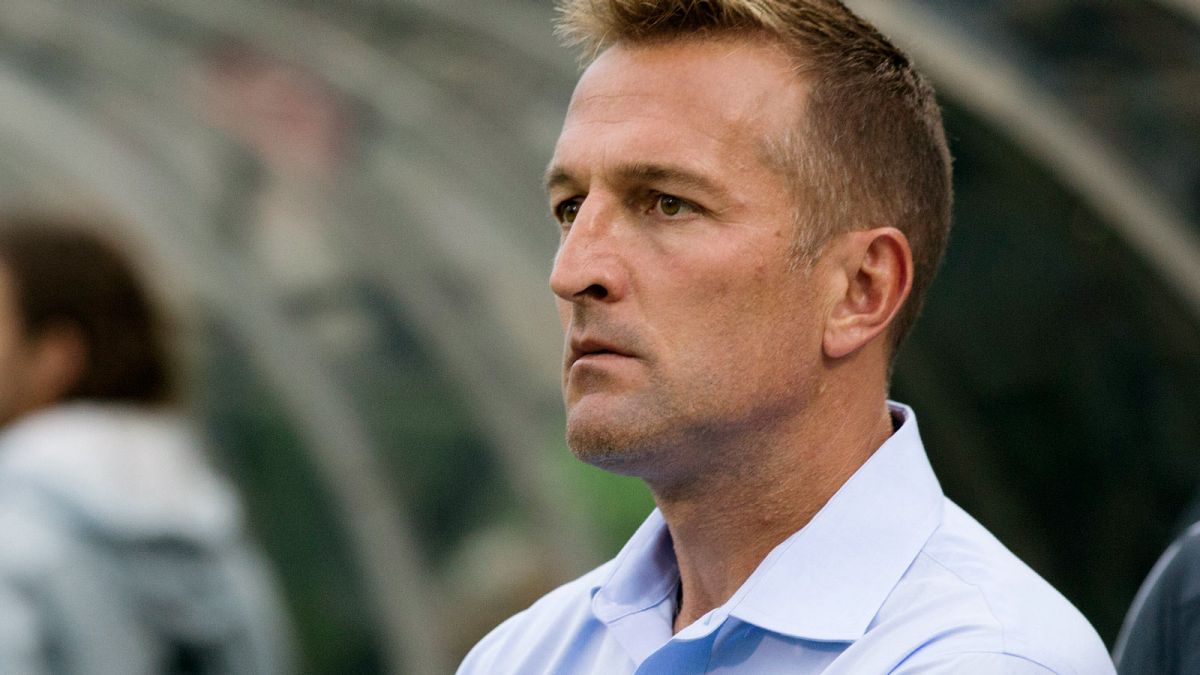 Two weeks after Orlando City fired their first-ever head coach Adrian Heath, the team announced its new head coach. On Tuesday, a search spearheaded by the club's board of directors—including founder and president Phil Rawlins, CEO Alex Leitão and majority owner Flávio Augusto da Silva—concluded with a hiring of Jason Kreis.
"We are very excited that we have got our man," Rawlins said per the club's press release. "Jason is a progressive-thinking and highly ambitious coach, who is very familiar with success in MLS. Jason's playing philosophy is the same attack-minded, possession-oriented style of soccer that we have built our club around.
"He is a winner who checks all the boxes for us."
In his head-coaching stint with Real Salt Lake, Kreis made the playoffs from 2008 to 2013, with his only appearance coming in his first year in 2007. He would lead the Utah team to an MLS Cup championship in 2009 and led Real Salt Lake to a Western Conference championship in 2013.
Kreis is the MLS's sixth all-time leading scorer with 108 goals in his 12-year playing career for the Dallas Burn and Real Salt Lake. More recently, Kreis was New York City FC's first-ever head coach in their inaugural MLS season. That team finished 10-17-7 and in eighth place in the Eastern Conference in the 2015 season.
"Jason flew to Portugal, and we met for several hours," da Silva said. "I feel very strongly that he can bring us to the next level of development as a club—a higher level. I completely support the board's decision to appoint Jason."
Miles Joseph and C.J. Brown join Kreis as assistant coaches. The two worked with Kreis in Real Salt Lake and NYCFC. The three of them will work jointly with the existing coaching staff starting Monday. That staff includes Bobby Murphy and Orlando City B head coach Anthony Pulis, per the release.
"I want to place on record how much the club thanks Bobby Murphy and Anthony Pulis for stepping into head-coaching roles over the past two weeks," Rawlins said. "They have done a great job for us and will be in charge of team affairs again at Columbus on Saturday night."
The club will host Kreis's welcoming press conference on Wednesday.
Orlando City travels to face the Columbus Crew on Saturday at 7:30 p.m. ET.
(Featured photo by Greg Bartram / USA TODAY)