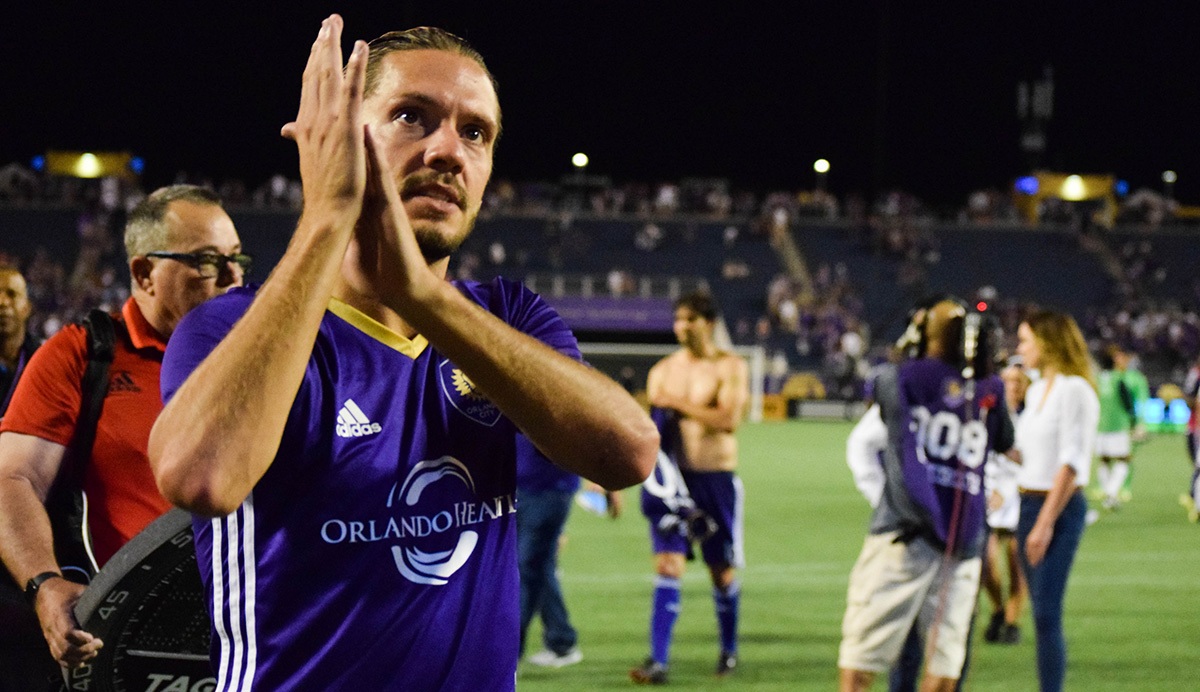 Orlando City SC released midfielder Adrian Winter from the team Friday because of family reasons, according to a report by the Orlando Sentinel's Alicia DelGallo. Per DelGallo, the termination was a mutual agreement, meaning the club will no longer have to pay Winter, and Winter no longer has any obligations for the club.
The 29-year-old is set to join an undisclosed Swiss team. With his departure, Orlando City gains another international spot.
"It's very rare when a player leaves a club that everybody's disappointed," Orlando City head coach Adrian Heath said, per DelGallo. "Because the kid is really upset, and we're upset. He's been a fantastic professional. You build football clubs around people like Adrian Winter. [He] comes in every day with a smile on his face, trains at his maximum every single day, plays at his maximum. So, for us to be in this situation where we've agreed to let him go home for his personal issues is difficult for us, and it was difficult for him."
Winter recorded three goals and two assists in 13 appearances and 12 starts for the Lions this season. Perhaps his most thrilling goal of the season was his equalizing score in stoppage time in the March 6 season-opener against Real Salt Lake.
"This has been a great opportunity for me," Winter said, per DelGallo. "I've been able to be part of a caring organization and very enthusiastic fans. I will always cherish my time in Orlando and will miss this club, but I have to put my family first. The club has been very good in working with me on my request."
While an official, specific reason for Winter's leaving has not been confirmed, DelGallo reported that Winter disclosed with the Sentinel that his sister was expecting a baby in May.
Orlando City will travel to face FC Dallas on Monday, July 4.
(Featured photo by Victor Tan / New Day Review)