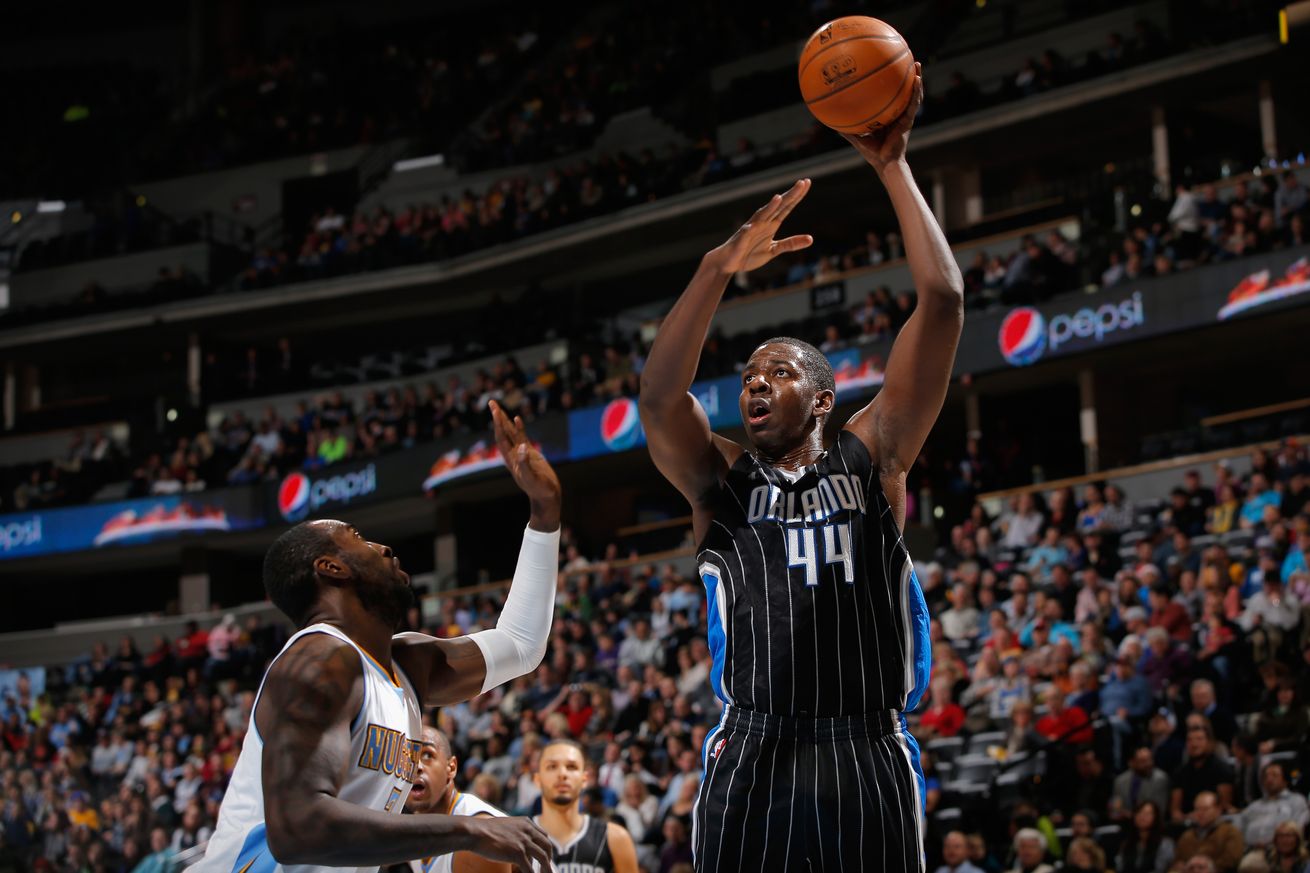 Orlando Magic forward Andrew Nicholson will not receive a qualifying offer from the Central Florida team, according to ESPN's Zach Lowe. If Nicholson opts to sign with a different team, he will relieve the Magic of $5.95 million, per a report by HoopsRumors.com's Luke Adams.
Apologies if this has been reported, but Magic NOT planning to extend a qualifying offer for Andrew Nicholson, sources say. Unrestricted FA

— Zach Lowe (@ZachLowe_NBA) June 28, 2016
Though Nicholson won't be one of the most sought after free agents in this summer's loaded free-agent class—which includes Kevin Durant, Hasaan Whiteside, DeMar DeRozan and Chandler Parsons—his steadily improving game could still be of worth to a team looking for a young forward.
As noted by Adams, Nicholson began developing his three-point shot after taking none in his rookie season. In his second, third and fourth seasons, he shot 33.6 percent from behind the arc on 244 attempts. His numbers aren't staggeringly impressive, but that could be attributed to a lack of coaching consistency (three different head coaches since he was drafted: Jacque Vaughn, James Borrego, Scott Skiles) and an apparent move away from using Nicholson.
In his rookie season, Nicholson started 28 games. Since then, he has started eight combined games in the subsequent three seasons, making zero starting appearances in the 2015-16 season.
With former Magic guard Victor Oladipo leaving for the Oklahoma City Thunder via trade, and former Thunder power forward Serge Ibaka and UNLV draftee Stephen Zimmerman coming in to solidify the frontcourt, Nicholson leaving frees up a roster spot for the Magic to fill with a much-needed guard.
Here's who the Magic have in their frontcourt entering this summer's free-agency season.
| | | | | | | | | |
| --- | --- | --- | --- | --- | --- | --- | --- | --- |
| No. | Name | Age | Height | Weight | Games (2015-16) | PPG (2015-16) | RPG (2015-16) | APG (2015-16) |
| — | Serge Ibaka | 26 | 6-10 | 245 | 78 | 12.6 | 6.8 | 0.8 |
| — | Stephen Zimmerman | 19 | 7-0 | 240 | — | — | — | — |
| 00 | Aaron Gordon | 20 | 6-9 | 220 | 78 | 9.2 | 6.5 | 1.6 |
| 3 | Dewayne Dedmon | 26 | 7-0 | 245 | 58 | 4.4 | 3.9 | 0.2 |
| 9 | Nikola Vucevic | 25 | 7-0 | 260 | 65 | 18.2 | 8.9 | 2.8 |
| 14 | Jason Smith | 30 | 7-0 | 240 | 76 | 7.2 | 2.9 | 0.8 |
(Featured photo by  Doug Pensinger / Getty Images)
(All statistics via Basketball-Reference.com)